Modern auto dealerships can stay competitive by leveraging technology, like CRM systems and data analytics tools.
Providing excellent customer service and adopting a multi-channel marketing approach attracts and retains customers.
Streamlining operations and fostering a culture of innovation are essential for efficiency and staying ahead of trends.
Embracing new technologies and strategic partnerships can turn industry challenges into opportunities for success.
If you're managing an auto dealership, you're aware of the intense competition that exists within the industry. It's challenging to stay ahead of the curve, but it's crucial to maintaining a profitable business. Fortunately, many modern practices can help your dealership maintain a competitive advantage. This blog will explore essential tips for auto dealerships to stay competitive and grow their businesses.
Leverage Technology
Nowadays, technology plays a critical role in the success of auto dealerships. A modern dealership should use technology to improve its operations, from sales to marketing and customer experience. Here are four of the most essential technology tips for auto dealerships:
Utilize a customer relationship management (CRM) system.
A CRM system helps you track and manage your interactions with customers. It allows you to keep records of customer information, such as contact details, vehicle preferences, purchase history, and service appointments. With this data at your fingertips, you can provide personalized experiences for your customers and build long-term relationships.
Provide online payment options.
In today's digital age, customers expect convenience and flexibility when making payments. Offering online payment options through your website or mobile app can significantly enhance the customer experience. You can also offer online financing options to streamline the car-buying process for your customers.
Utilize data analytics.
Data is a valuable asset in the modern business world, and auto dealerships are no exception. By utilizing data analytics tools, you can gain insights into customer behavior, market trends, and sales performance. This information can help you make informed decisions to improve your dealership's operations and stay ahead of the competition.
Invest in auto leads software.
Auto leads software is a specialized tool designed to help auto dealerships manage and track their leads. It can assist in identifying potential customers, managing follow-ups, and converting leads into sales. By utilizing this software, you can streamline your lead management process and improve your chances of closing deals.
Leveraging technology is crucial for staying competitive in the auto dealership industry. By implementing these technology tips, you can enhance your operations, improve customer experiences, and ultimately drive growth for your business.
Provide Excellent Customer Service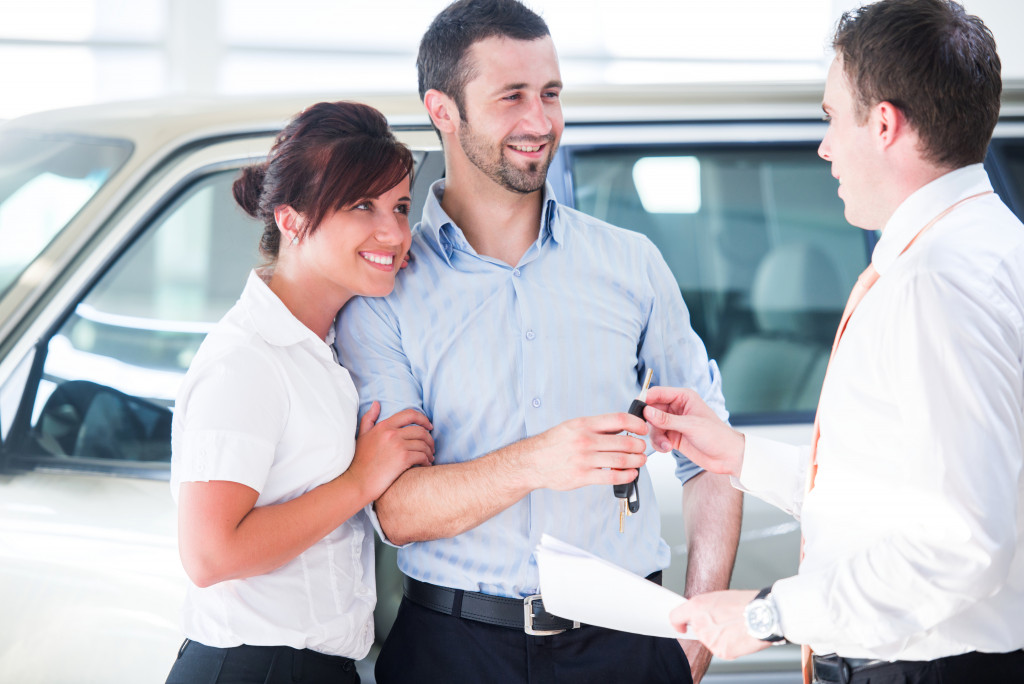 Providing exceptional customer service is essential for any business, especially auto dealerships. Create a customer-first culture by training your staff to be knowledgeable, professional, and friendly. When customers walk into the dealership, greet them warmly and promptly attend to their needs. By providing a high level of customer experience, you can develop a broad base of loyal customers and increase sales. You can also ask for feedback from customers to continually improve your services.
Adopt a Multi-Channel Marketing Approach
The traditional marketing methods are no longer as effective as they once were. Employing a multi-channel approach is crucial to reach modern consumers. Use social media, email marketing, and other digital marketing techniques to attract new customers and retain existing ones.
Incorporating safety features and emphasizing special deals and promotions can be a great way to attract new customers. You can also partner with local businesses and establish a referral program to expand your customer base.
Streamline Operations
As an auto dealership operator, it's critical to streamline your operations. Implementing a modern workflow system, constant staff training, and developing standard operating procedures are all great ways to ensure that your dealership runs smoothly. If internal processes are not followed, it could lead to critical errors that can cause a myriad of problems.
Always Innovate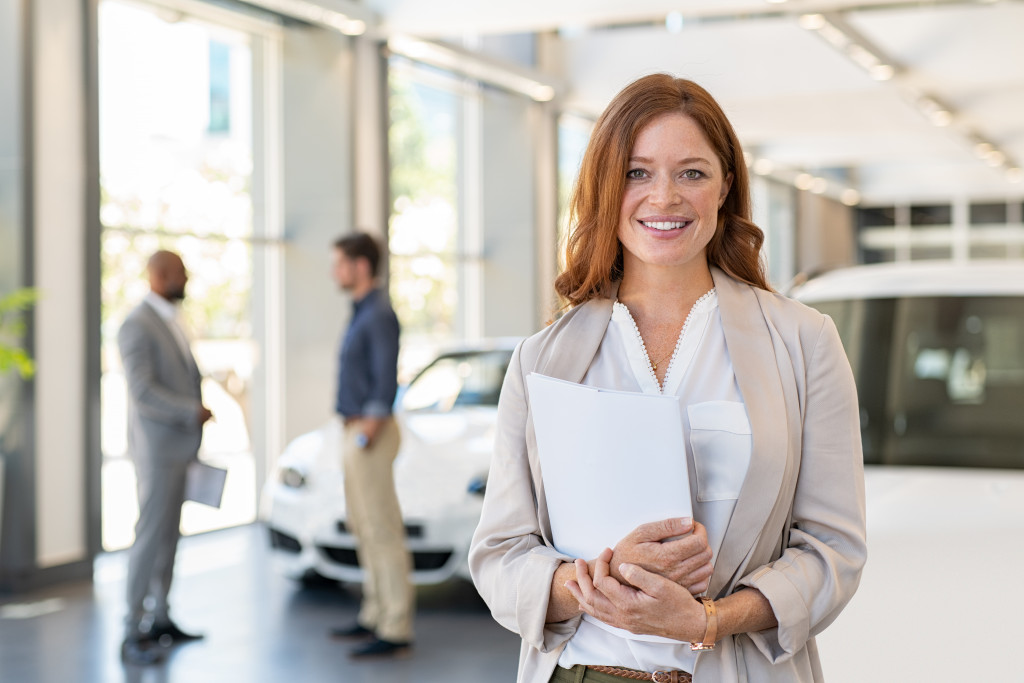 As customers have become tech-savvy and more demanding, it's essential to stay ahead of the curve. Don't be afraid to embrace new technologies or implement innovative processes. Look closely at emerging industry trends and consider incorporating them into your business practice to stay ahead and grow. You can also attend industry conferences and workshops to learn about the latest developments and network with other dealerships.
Thriving in the competitive landscape of the auto dealership industry requires a blend of modern technological tools, excellent customer service, a multi-channel marketing approach, streamlined operations, and a culture of innovation. By leveraging technology, you can optimize your operations and create personalized experiences for your customers.
Prioritizing customer service and adopting a multi-channel marketing strategy can help you attract and retain customers. Streamlining operations ensures efficiency while fostering a culture of innovation allows your dealership to stay ahead of the curve. By implementing these strategies, auto dealerships can navigate the competitive terrain, increase their customer base, and drive growth for their business. With the right approach and tools, you can turn the industry's challenges into opportunities for success.