As states ease some of their COVID-19 protocols and the economy throttles back to life, some companies may find themselves in an interesting situation: not everyone will want to go back to work.
In fact, some work-from-home employees are adamant about keeping this arrangement that 25 percent will quit their jobs when forced to return to the office. The mass migration is significant that some experts already dub it the Great Resignation.
By now, businesses should already know that when a huge number of employees leave, the cost of recruitment and training soars. It also increases the labor shortage in the country, which means they need to spend more to keep talent around.
Both employees and companies need to compromise by designing a hybrid workplace.
What Is a Hybrid Workplace?
Also referred to as a model, concept, or principle, a hybrid workplace combines in-office and remote work setups. Organizations can pursue a variety of arrangements:
They may divide the working days equally: workers may need to be in the office three times a week and spend the rest at home (or wherever they like to be).
Employees may need to report to work only on certain situations, such as meetings, team-building activities, and tasks that they cannot accomplish at home for whatever reason.
Some employees need to report to work every day because of their job description (e.g., factory workers and retail staff) while others can be in the office anytime they prefer.
Employees may work for only a few hours on certain days.
They may decide to come to the office anytime.
Creating a hybrid workplace is challenging since most organizations are used to the traditional office setup. However, with proper planning, they may accomplish that in two weeks:
What to Do on the First Week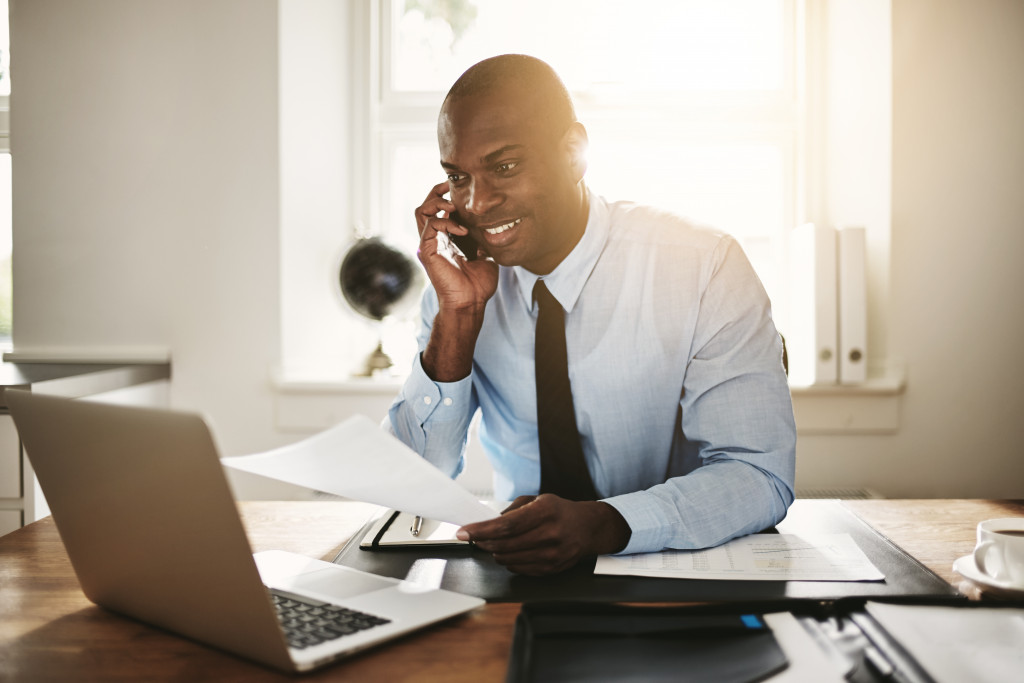 One of the essential steps organizations need to take is to create policies to regulate and manage the hybrid workplace. This helps create accountability, uniformity, professionalism, and even a sense of belongingness in the organization even if they're not face-to-face with one another. Some of the items to cover include:
Secure access to servers, computers, and other files
BYOD (bring your own device)
Communication channels and systems (e.g., how soon people should reply to e-mails)
Collaboration ground rules
Online etiquette or conduct
Since the concept of a hybrid workplace is new for many businesses, they can approach experts for help. For example, they can look for companies that provide managed IT services, network security, and data backup and recovery.
These teams can secure networks, design an IT infrastructure or architecture that is both efficient and easy to manage, and, most of all, reduce the risk of cyberattacks, particularly data breaches.
Verizon's 2021 cybersecurity report showed at least 29,000 quality incidents and at least 5,000 confirmed data breaches during the pandemic. Phishing attacks also increased by over 10 percent while ransomware rose by at least 5 percent. The majority of cases involved some human element.
The first week may also be devoted to prepping the office. Workplaces may have to let go of the open-floor concept and instead opt for more modular designs like rooms separated by removable panels to expand the space or a meeting area that can be easily converted into small cubicles or offices.
What to Do on the Second Week
Companies and employees can use the second week to try the hybrid model. The setup may be different from before as, now, the setup is more likely permanent. Employees also need to learn and understand the new policies and be familiar with new tech equipment and software.
This is also the time that the majority will have to report to work for at least a few days and test and experience the new office design.
At the end of the week, managers and employees can meet in the office or online to discuss their experiences. Do they feel safe being back in the office? How do they find the new setup?
The feedback is useful in improving the system to make it safer and more productive for the team members. Further, it may enhance employee engagement as they can participate in making their workplace more conducive to their needs. Higher engagement can lead to better employee retention.
As early as now, companies, including their employees, need to stretch their patience. Problems will be part and parcel of birthing pains.
However, businesses should never forget they can always count on professional help. Now is also the best time to collaborate with their workers, whose minds may be teeming with excellent suggestions.