Develop an effective social media strategy to promote your business further and reach a wider audience. 
Choose the social media venues that best suit your target market and business goals. 
Utilize visuals, such as custom graphics and attractive images or videos, to create engaging content that resonates with followers. 
Invest in photos and videos to tell stories, evoke emotions, and amplify the reach of your brand's message. 
Take advantage of promotions, giveaways, and influencer collaborations for larger customer reach and increased sales potential.
In today's digital age, having a solid social media presence is essential for any business looking to grow and thrive. With millions of users on various social media outlets, it's an opportunity for businesses to reach a wider audience and connect with their target market. Maximizing your social media presence requires a well-thought-out strategy beyond posting content regularly.
Oftentimes, it's a struggle to grow your business and promote your brand. At some point, the competition seems to be one step ahead. With so much competing online attention, standing out from the crowd can be difficult. Fortunately, there are tactics that businesses can use to get ahead—and one of the most effective ones is social media marketing.
When used correctly, social media platforms can give brands an effective platform to reach target customers and create more brand awareness with minimal effort. This post will examine the steps you need to take to maximize your business's presence on these platforms to drive growth and success.
Identifying Your Target Audience on Social Media
It is essential to identify and thoroughly understand your target audience when creating an effective social media strategy. Your demographic should be the focus of your social media efforts, as they are the ones who will be engaging with and purchasing from your brand. Furthermore, it is also essential to analyze competitors' social media strategies to understand better how you should approach yours.
Researching the activity, content, and tone of voice that resonates with your audience can help you determine what type of content will best engage you. Doing so can give you an idea of which keywords or hashtags may be beneficial for improving your content reach and engagement.
Choosing the Right Social Media Platforms
This allows you to stay connected with family and friends and provides an excellent opportunity to advertise your business or work. With so many social medias available, choosing the right ones can be daunting.
Before deciding which platforms are best for you, explore the various options and research what different networks each is used for. For example, LinkedIn is popular among professionals, while creatives often use Instagram to share visuals such as art or photography.
For maximum success, choose a few platforms that match your demographic, interests, and business goals, then focus on creating high-quality content that resonates with your audience. Diversifying your reach is essential for establishing an effective online presence in this digital era.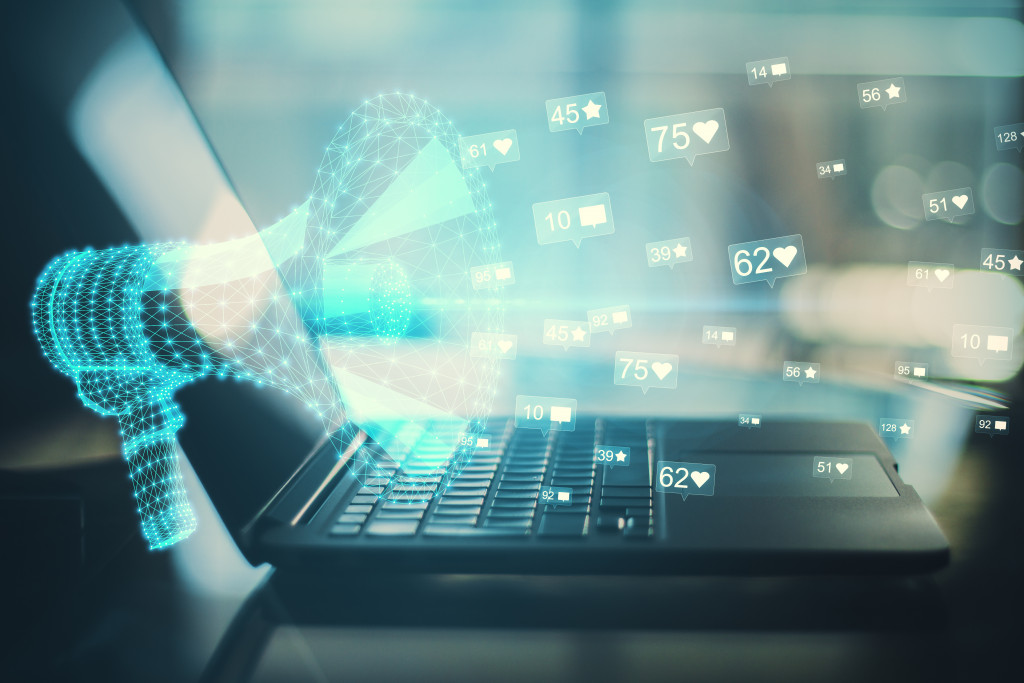 Creating Engaging Social Media Content
High-quality visuals are an essential component of creating engaging social media content. In comparison to purely text-based posts, content featuring strong visuals, such as custom graphics and attractive images or videos, has been shown to increase post reach significantly, garner higher engagement rates such as likes and shares from followers, and even drive increased website traffic.
Not only do great visuals help posts stand out amongst the scrolling newsfeeds of followers, but they also act to capture attention and offer more meaning than a block of text. When considering visual content for social media posts, professionals should always strive for quality over quantity to create lasting engagement with followers.
Using Photos and Videos to Tell Your Brand's Story
Photos and videos offer compelling windows into the heart of your brand's identity. They bridge the gap between your message and potential customers, allowing you to share meaningful stories in an impactful way. Through visual stimulation, you can invite consumers to explore the values and stories that make your brand unique while at the same time inspiring them with memorable messages of goal-oriented ambitions.
Whether a small business or an international brand, photos, and videos offer unparalleled opportunities for effectively distributing valuable content and connecting with diverse audiences in real-time, from captivating images to compelling video narratives; investing in visual media can help bring your story to life and amplify its reach memorably and effectively.
Tips for Creating Engaging Content
Creating engaging content can initially feel intimidating, but simple tips can help you create compelling copy that resonates with your audiences. The most crucial end to remember is to understand who you're speaking to and why they seek the information your article offers.
Another good tip is to utilize storytelling elements, such as an opening scene that sets up the problem or conflict, before providing a resolution and clear action steps. Finally, using words with evocative connotations and making declarative statements with authority can help capture readers' attention—while providing helpful information and resources–allowing them to follow through on what they've just read.
Enhancing Your Visuals
Adding the right gear to your mobile photography toolkit is essential when shooting visuals for business. An iPhone camera accessory, like a camera lens, is an excellent tool, as it broadens the range of options available to capture stunning visuals. It helps you extend the capabilities of your phone's built-in lens with different zooming, portrait mode, and wide-angle capabilities that wouldn't otherwise be possible.
This way, you can capture even more professional-looking photos and videos for your social media accounts that will generate more engagement from your audience. Plus, using an iPhone camera lens is relatively inexpensive compared to buying a complete DSLR system.
Promoting Your Social Media Accounts
There are a number of steps that you can take to promote your social media accounts and be successful in growing your following. Your content should be engaging and consistent, so you can attract more users and keep their attention. Also, using relevant keywords will help you rank higher in search engines.
It would be best to try to interact with other users as much as possible, post often, and share your content on various platforms to reach a wider audience.
Running Social Media Promotions and Giveaways and Collaborating with Influencers
Promoting and advertising a business or product through modern digital channels often requires a multifaceted strategy. Investing in social media marketing is one way to get the word out, mainly if companies use promotions and giveaways.
In addition, another way to boost online visibility is by collaborating with influencers who can carry the brand message to an even wider audience. By doing these two techniques together, businesses can hugely boost their potential customer reach and create more loyal brand followers, leading to more potential sales!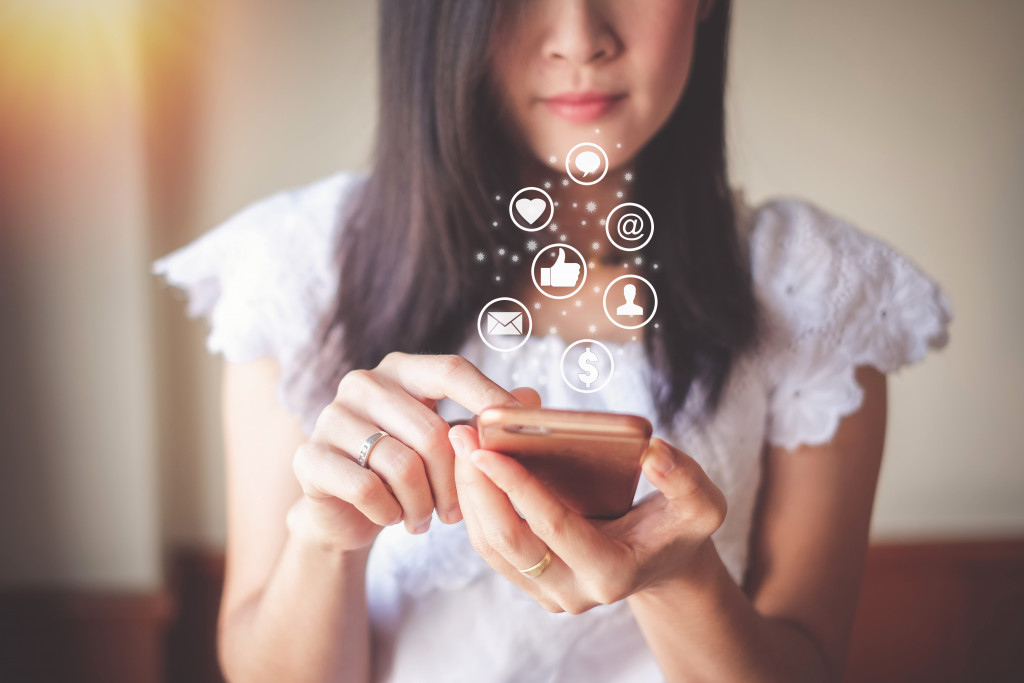 Understanding your audience and their demographics and analyzing competitors' strategies on social media can give your brand an edge over others. Creativity with visuals, videos, and photos will help you tell your story more effectively. Additionally, it would be best if you used advanced tools to add a bit of zing to the visuals.
Learning how to increase your social media followers and exposure by running promotions, giveaways, or collaborating with influencers. This can add tremendous value to your online presence and bring more meaningful results when done strategically. So if you're willing to put in the effort, your business will surely gain a considerable boost from taking advantage of social media opportunities!