More and more people are looking to start their businesses, and an online business is an excellent option for aspiring entrepreneurs. According to statistics, e-commerce retail sales have reached over 4.2 trillion dollars. That means that now, more than ever is a great time to start an online business. However, one question that always comes up is, what type of online business should you start?
The great thing about starting an online business is that there are endless possibilities. You can sell physical products, digital products, or even services. You can also specialize in a particular niche or industry or be more generalist and sell anything and everything.
Whichever path you take, what matter is that you choose based on your interests, skills, and goals. Below are some popular online business ideas to get you started.
Online Beauty Boutique
The world of cosmetics and beauty is ever-growing, and an online beauty boutique is a great way to break into this industry. Suppose you have a passion for make-up, skincare, hair care, or anything related to beauty. In that case, this could be the perfect business idea for you.
The industry accounts for over 80.73 billion dollars in global revenue, so there is certainly room for you to make your mark. You can sell products from well-known brands or create your private label. You can also offer beauty services like makeovers, advice, and tutorials. And since more and more people are moving towards natural and organic products, you could also specialize in eco-friendly beauty products.
While it is a competitive industry, there are many opportunities for you to grow your online beauty boutique. So, stepping into the world of beauty could be a wise business move.
Fast Fashion Clothing Store
Clothing is another vast industry worth over 1.2 trillion dollars globally. And with the rise of online shopping, there has never been a better time to start an online clothing store. You can sell your designs or offer products from other brands. You can also focus on a particular type of clothing, like sportswear, formal wear, or kids' clothes.
The key to success with an online clothing store is to stand out from the competition. That means offering unique designs, high-quality products, and excellent customer service. If you can provide all that, you'll be well on building a successful business.
Many people are drawn to the online clothing business because it offers flexibility. You can run your store from anywhere in the world and sell to customers all over the globe. If you're looking for a business that can operate from anywhere, this venture could be it.
Dropshipping business
A dropshipping business could be a perfect solution if you want to start an online business but don't have the space or capacity to handle inventory. Dropshipping is an e-commerce business where you sell products without carrying any stock. When a customer makes an order, you contact your supplier, who will ship the product directly to the customer.
This system has several benefits. First, it's a low risk since you don't have to invest in inventory upfront. Second, getting started is easy since you don't need to set up a warehouse or storage space. And third, it's flexible since you can run your business from anywhere in the world.
When you dropship, you act as a middleman between the customer and the supplier. So, your job is to find products you can sell at a profit and promote them to your audience. Dropshipping could be a great way to start an online business if you can do that.
Handicrafts and memorabilia
Of course, sourcing your products from suppliers does not make for a very original store. A better option is to focus on selling handmade or personalized products. That can be anything from jewelry to clothes to home decor.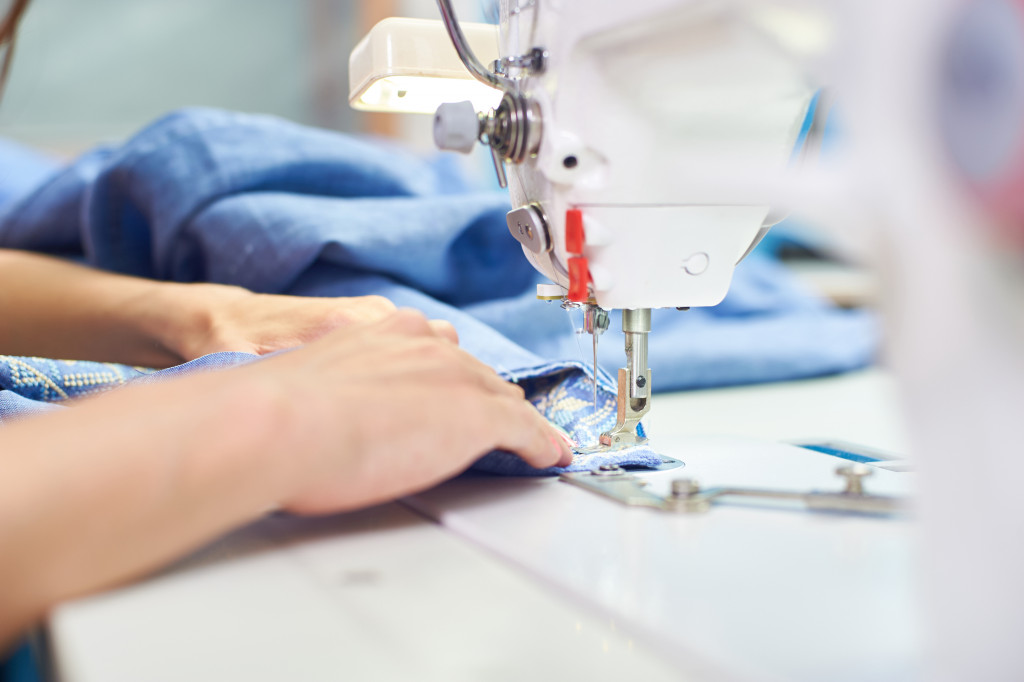 The great thing about handicrafts is that no two are alike, so you can be sure to offer unique products to your customers. And today, many people are looking for more personalized and handmade items, one of which is quilts. Suppose you're interested in making and selling in this area. In that case, you can start by investing in the best quilting accessories. Then, start promoting your products to a broader audience.
Selling handicrafts and memorabilia is a great way to tap into the trend for more unique and personalized products. This could be the perfect business idea for those with a creative mind and a knack for making things.
There are several online business ideas to choose from. But, not all are created equal. Some are more profitable than others and offer more flexibility. Choosing the right business idea is essential to ensure you set yourself up for success. So, look at the ideas above and see which could work for you. This way, you can get started on your entrepreneurial journey and build a successful online business.