With the rise of financially-blooming industries, job seekers have a lot of career pathways to choose from. If you prefer to venture into the road of entrepreneurship, however, the monetary rewards are also promising, especially in the culinary world. In fact, the food industry continues to dominate the global market due to its constant demand.
If you have a passion for cooking, a particular business you may be interested in pursuing is catering for events. Statistics show that the events sector is actually worth over £42 billion to the economy of the United Kingdom, and this figure only proves that offering catering services for events are lucrative with profitable opportunities.
Additionally, the UK has produced highly skilled chefs and cooks throughout the years — with Gordon Ramsay and Jamie Oliver as examples. Although it's not necessary to reach celebrity status to be a successful caterer, you can make your own mark in the service industry by honing your skills and preparing your business diligently. Here is a list of fundamentals that you need to jumpstart a career in professional catering:
Education and Training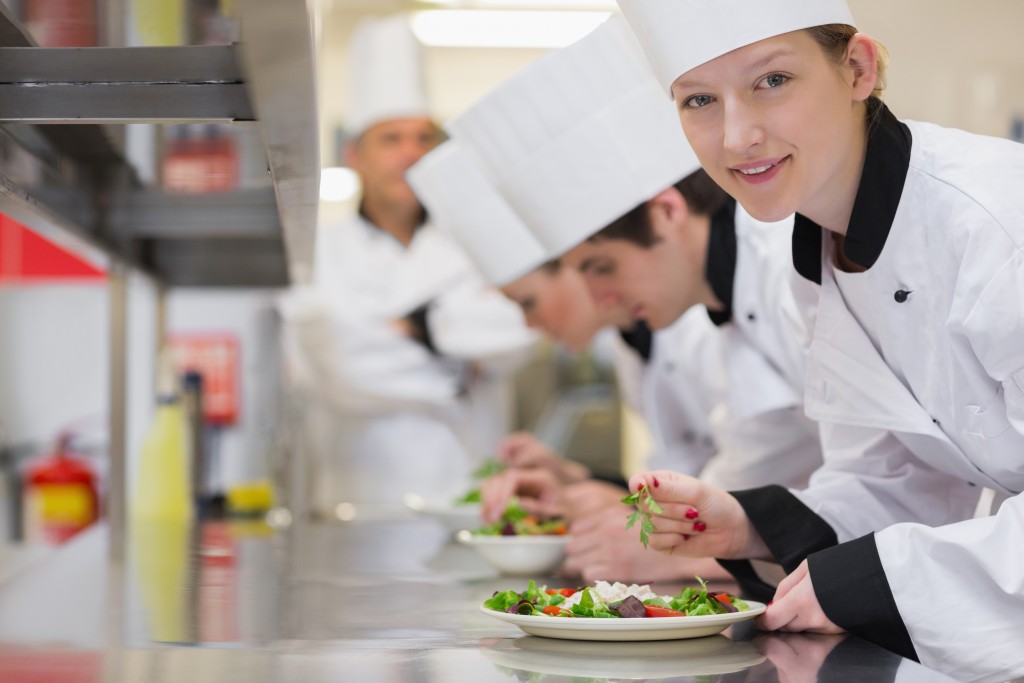 It's not a requirement to have formal culinary training. However, in this competitive industry, it can be helpful to have an edge over other caterers when it comes to cooking skills. Therefore, completing a course or training program will be beneficial for your business.
According to culinaryschools.org, there are many cooking academies and cookery schools in Britain with different course offerings for catering and hospitality. There are even specialised lessons for certain food preparation skills, like seafood culinary principles and baking. Several top-level schools and colleges are located in London, Guildford, Bath, Leicester, and Padstow.
Niche or Specialisation
Although it's okay to be an all-around caterer for different types of events, it may be more beneficial for a startup owner to find a specific niche or area of specialisation. This is because the type of business you'll be entering affects key factors, such as the number and type of equipment, the pricing of packages, and your promotional platforms.
If you want to focus on weddings, you can place ads in wedding magazines or post ads on wedding websites and blogs. If you want corporate events to be your niche, you can send out flyers in company functions and business conferences.
Legal Documents
After finalising the specific structure of your business, you should have it registered legally and obtain a tax identification number. Depending on your area of residence, a catering license or food handling safety certificate from a health inspection organisation may be required.
Kitchen Equipment and Transportation Service
As for your facilities, you'll need to meet the standard safety regulations of the area where you'll be operating. You may also be mandated to keep emergency kits like a fire extinguisher system. There might even be requirements in sewage management, waste pickup, and water supply.
In addition, you need proper cooking and serving equipment, such as trays, plates, utensils, appliances, beverage machines, and table decorations. Partner with a reliable and efficient supplier. In fact, you may want to opt for a supplier that also offers repair services for catering equipment in Guildford. Lastly, you'll need a vehicle with a proper refrigeration system for transporting equipment, supplies, and prepared food.
Starting a catering business needs dedication, enthusiasm, and careful planning. It's vital to remember that with substantial skills, diligent preparation, and the right materials, you can be a successful professional caterer.