Starting your business succession planning early is key to its success.
Identify and develop potential successors by observing leadership qualities, providing growth opportunities, and establishing a mentorship program.
Document a formal succession plan to avoid confusion and disputes.
Plan for financial security in retirement or death/disability of the business owners.
Work with a probate lawyer to ensure the plan is legally sound and clearly defined.
Planning for the future of your business isn't just about growth and profit margins. It's also about succession planning, which is vital for ensuring the longevity of your business beyond your leadership. Here are five tips to help you create an effective business succession plan, a roadmap for the continuity and success of your business in the event of your retirement, incapacity, or death.
1. Start Early
Effective succession planning requires time and foresight.
Starting the succession planning process early is crucial. It's a complex process that can take several years to implement effectively. This allows potential successors to be identified and groomed and for you to gradually transition out of your role.
Early planning also helps prevent a leadership vacuum if unexpected events occur. This can provide peace of mind, knowing that the business you've worked hard to build will thrive even in your absence.
Additionally, early planning can help ensure that the transition is as smooth as possible. Having a clear succession plan means that changes won't be sudden or disruptive for employees. This can help foster morale and maintain the continuity of your desired culture.
2. Identify and Develop Potential Successors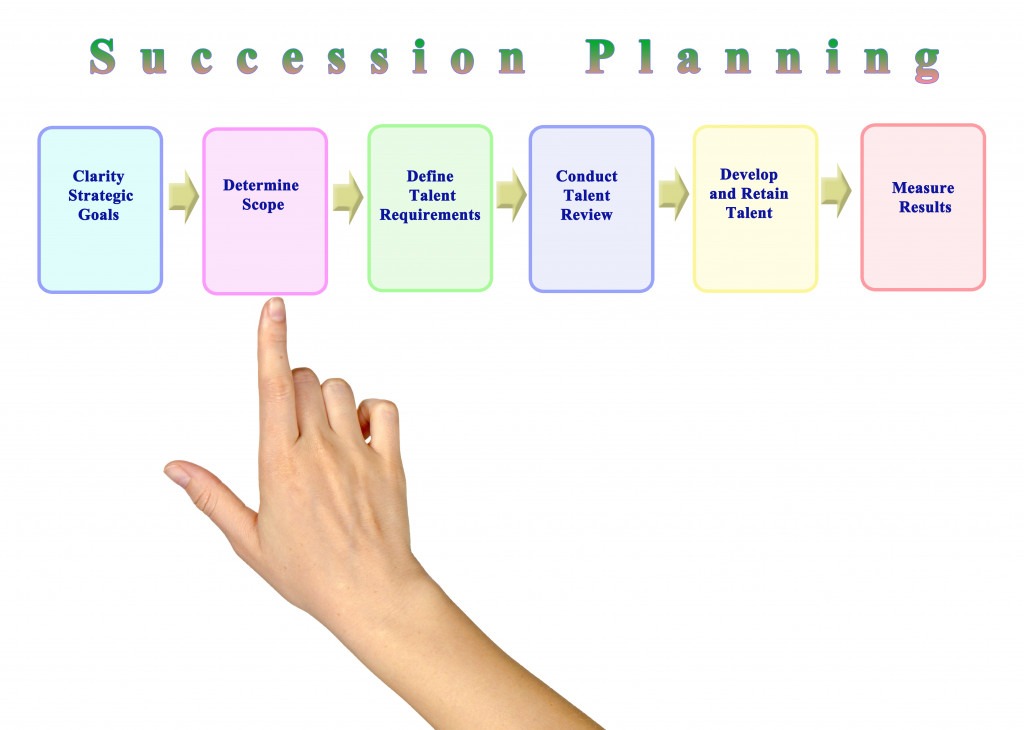 Your business's future leader could be closer than you think.
Developing potential successors isn't just about training them for leadership roles. It's also about instilling in them the values and vision of the business, ensuring they're prepared to carry the business forward in the direction you envision.
Here are some tips to identify and develop your potential successors:
Observe Leadership Qualities
Potential successors often exhibit certain leadership qualities that make them stand out. These include strategic thinking, the ability to inspire and motivate others, integrity, and a strong understanding of the business. Watch for these qualities in your team members and consider those who consistently demonstrate them for leadership roles.
Provide Opportunities for Growth
Continuous learning and professional development are crucial for preparing potential successors. Encourage them to participate in relevant training programs, workshops, or conferences. This can enhance their skill set, provide valuable industry insights, and expose them to networking opportunities.
Establish a Mentorship Program
A mentorship program can be a powerful tool in succession planning. Assign potential successors a mentor within the leadership team who can provide guidance, share knowledge, and offer valuable feedback. This can help them develop their leadership skills, understand the business's complexities, and build confidence.
Implement a Gradual Transition
A sudden change in leadership can disrupt business operations and cause uncertainty among employees. To prevent this, implement a gradual transition period. This allows the successor to slowly take on more responsibilities, learn the ropes, and gain the team's trust while the current leader is still available for guidance.
3. Formalize Your Succession Plan
A written succession plan clarifies the transition process.
A formal, written succession plan can help avoid future confusion and disputes. This document should outline the process for selecting a successor, transitioning leadership, and other related procedures.
Communicating this plan to all relevant parties ensures everyone understands their roles and responsibilities in the succession process. Clear communication can help prevent misunderstandings and conflicts among stakeholders.
4. Plan for Financial Security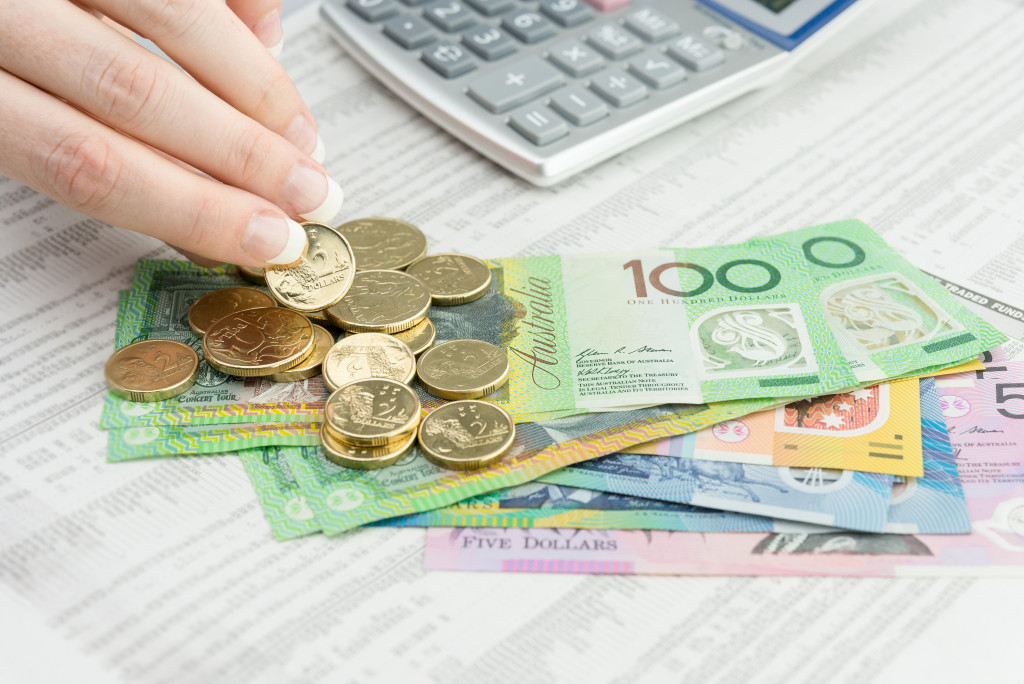 Securing your financial future is a crucial aspect of succession planning.
Your retirement and your family's financial stability should be key considerations in your succession plan. This might involve selling your shares in the business or a continued income from the business.
You should work with financial advisors to understand the potential tax implications of your succession plan. They can help you develop a strategy that minimizes tax liabilities and maximizes your financial security in retirement.
You should also create a plan to ensure your family's financial security in the event of death or disability. This includes life insurance policies, trusts, and other instruments for your loved ones.
5. Work with a Probate Lawyer
Working with a probate lawyer can help ensure a smooth transition.
Probate lawyers are experts in estate planning, including business ownership transition. They can help you navigate the complex legalities of business succession, ensuring that your succession plan complies with all relevant laws and regulations.
Working with a probate lawyer can also help prevent future legal disputes. A probate lawyer can help avoid potential conflicts that could disrupt your business during the transition period by ensuring that your succession plan is legally sound and clearly defined.
In Summary
Effective business succession planning requires time, foresight, and expert guidance. By starting early, identifying and developing potential successors, formalizing your plan, planning for financial security, and working with a probate lawyer, you can ensure a smooth and successful transition for your business. Remember, the future of your business and its continued success depends on your thoughtful planning today.