The past two years have been chaotic for U.K.'s housing market. People rushed to buy houses while mortgage rates were low, but there weren't enough homes available. Now, the tide is calming, and the housing market is expected to decline by 20%. Still, the activity would be relatively high compared to the last decade.
If you plan to buy a home this year — whether for yourself or to lease — starting the process may still be a bit challenging. It's still a seller's market, after all. Home prices are, in fact, expected to grow 3% by the end of 2022. The highest growth is projected for the East Midlands and Northwest England. Homes in London, meanwhile, would continue to experience a slower 2% growth.
Where do you look for homes within the budget, then? To get started with a sense of order, try these tools and apps:
1. Mortgage Calculator
A mortgage calculator shows you an estimate of a loan you can pay back. It gives you monthly payment estimates as well as a likely interest rate.
The tool makes its computation based on the information you provide. Those include the down payment you can afford, your preferred location, gross annual income, and credit status or interest rate. Other calculators may ask for more or fewer details, but generally speaking, those are the details they require.
The amount of your down payment can affect your interest rate and mortgage payment. Being able to pay a higher down payment lowers your credit risk, allowing lenders to give you a more favourable loan term. On the contrary, a smaller down payment means you need to borrow more. This can warrant tighter restrictions from a lender because they'll consider you a high-risk borrower.
If your calculator includes a location service, it would also show you the approximate taxes and insurance costs in the area you wish to live in. This allows you to budget more accurately.
After finding out your estimated mortgage rate and amount, look for a trustworthy mortgage broker. If you're a first-time home-buyer, a mortgage broker isn't a real estate agent. An agent acts as your representative during the buying process. On the other hand, a broker acts as a middleman between you and lenders. They'll help you find the lender with the best terms for your financial situation. As such, you should work with a broker first, then an agent next.
2. A Dictionary of Mortgage Terms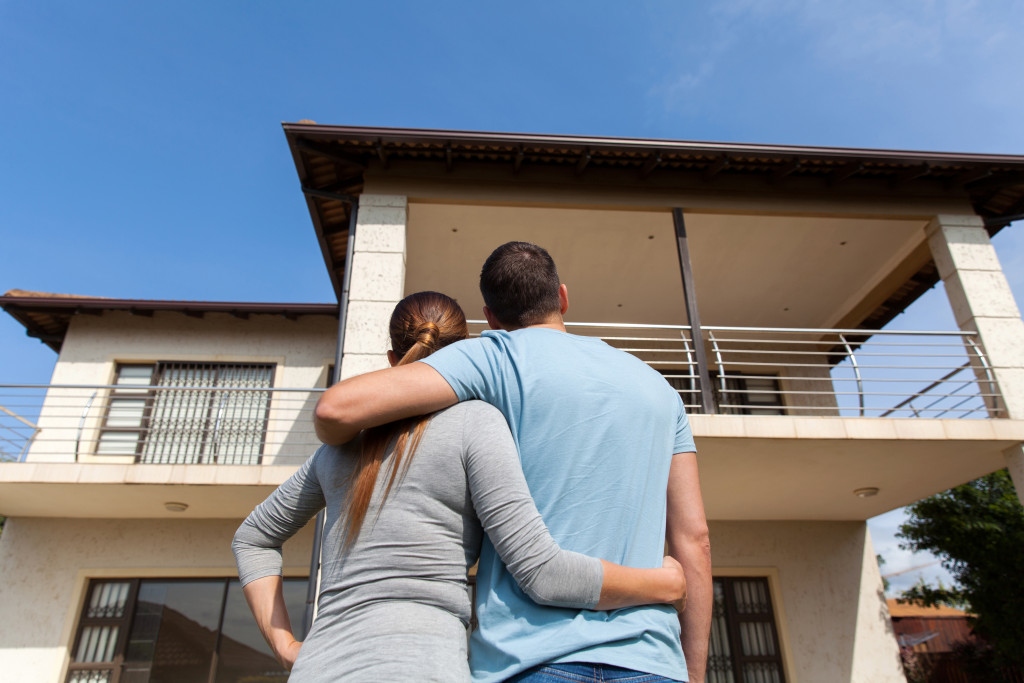 This is not a literal dictionary but a tool that can help you understand mortgage terminology. It can be blogs, real estate websites, or videos about home-buying. This is a crucial step to take because it will educate you on what to expect while borrowing money and buying a home.
The most crucial terms to understand are:
Fixed-rate mortgage — a type of home loan with a constant interest rate throughout the term
Variable-rate mortgage — the category where tracker mortgage and discount mortgage belong
Tracker mortgage — a type of home loan that "tracks" Bank of England's base rate
Discount mortgage — a type of home loan that charges the standard variable rate with a fixed amount discounted
Standard-variable-rate mortgage — a home loan in which the interest rate isn't directly linked to the Bank of England
Interest rate — the cost of borrowing money based on the market performance
Principal amount — the amount of money you borrowed
Equity — the value of your interest in a home
Refinancing — getting a new loan to manage the monthly payments better
Knowing these terms will help you speak the language of your lender, allowing you fully understand what you're signing up for.
3. Real Estate Apps
Now that you know the cost of the home you can afford and where to borrow the money, it's time to start looking around for houses. You don't have to drive around a neighbourhood and find "For Sale" signs anymore. Just download a real estate app, and you can see property listings in the area of your choice.
The best apps for first-time home-buyers in the U.K. are:
Rightmove/Zoopla (for property listings)
Hoffr (for private property sales)
Crime map (for researching the crime rates in your chosen area)
AroundMe (for locating commercial areas like pharmacies and groceries in your new neighbourhood)
Houzz (for interior design inspirations)
Planner 5d (for planning your new home, room by room)
All these apps are free to download. The listing apps don't necessarily replace real estate agents, but they can help you narrow down your options.
These tools and apps will make the process so much more convenient and fast. However, don't expect the stress to go away completely. Home-buying and moving to a new place will always be taxing. But thanks to these modern tools, it can be a lot more exciting, too.