The United States construction industry is worth almost two trillion dollars, and it's expected to grow to ten trillion dollars by the end of 2030. But this might not happen if it doesn't deal with its labor shortage.
Currently, the construction sector has about eight million workers, about 4% of the US workforce. But by 2025, the industry will need to add 1.6 million more workers to meet the growing demands. The problem is that there aren't enough people interested in working in construction. For example, only about 9% of millennials say they're interested in a career in construction, compared to 35% who are interested in a career in technology.
One way the construction industry is trying to combat this labor shortage is by utilizing digital options for recruitment. Here are ways your firm can start doing that.
Using Online Job Boards
Online job boards are a great way to reach a larger audience of potential candidates. And because construction job boards are specific to the industry, you're more likely to find qualified candidates, especially those part of mechanical design. Mechanical design engineers are some of the rarest engineers worldwide, with only about 100,000 in the country. They work with elevators, escalators, and construction equipment. If you want to find these people, you can be specific in your search on online job boards. You can post jobs on general job boards like Indeed and Monster or on construction-specific job boards. These are viable options when hiring niche or specialized jobs like engineers.
You can also use social media platforms like LinkedIn to post jobs. For example, LinkedIn has a Recruiter feature that allows you to post jobs and search for candidates.
Use an Applicant Tracking System
An applicant tracking system (ATS) is software that helps businesses manage their hiring process. It allows you to post jobs, track applications, and organize candidate information. It's a great way to keep your hiring process streamlined and help you post jobs to multiple job boards with one click.
There are many different ATSs on the market, so it's essential to find one that fits your business needs. Some popular options include Jobvite, Bullhorn, and Greenhouse.
If you're unsure which ATS to choose, you can read reviews of the best applicant tracking systems here. The average cost of an ATS is around $33 per month.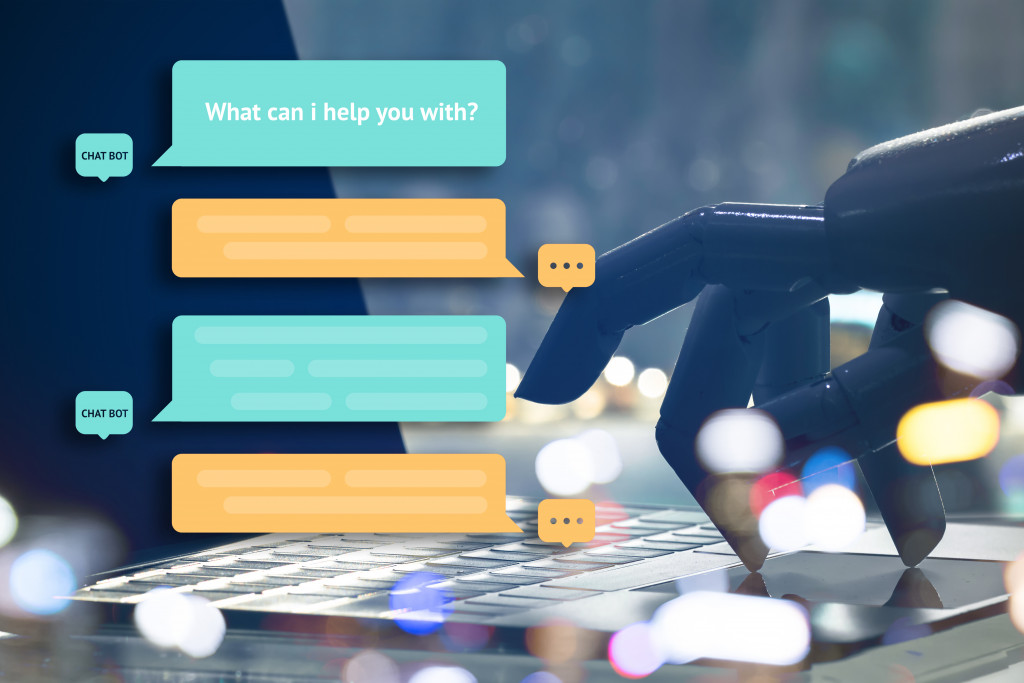 Use Chatbots
Chatbots are AI that can talk to human beings. They're commonly used to answer customer questions on websites but can also be used for recruitment.
Construction chatbots can help you pre-screen candidates, answer questions about the company and job openings, and provide information about the hiring process. You can also use chatbots to schedule interviews and send reminders to candidates. This helps you save time by automating the scheduling process.
Many different chatbot platforms exist, such as Chatfuel, Botsify, and Motion.ai. However, the average cost of a chatbot is $500 per month.
Use Video Interviewing
Video interviewing is a great way to screen candidates before inviting them for an in-person interview. You can conduct video interviews using Skype, Google Hangouts, or Zoom. In addition, many software platforms provide video interviewing services, like HireVue and Montage.
Video interviews are a convenient way to screen candidates, especially if they're not local. You can also save time by conducting initial screenings with multiple candidates.
The cost of video interviewing software varies depending on the features you need. For example, HireVue starts at $1,500 per year, and Zoom begins at $149 per month.
Use Social Media
Social media is a great way to connect with potential candidates and promote your company's brand. You can use social media platforms like Twitter and Facebook to post jobs and share company updates. LinkedIn is also an excellent platform for recruiting because it allows you to search for specific candidates.
You can also use social media to run targeted ads. For example, if you're looking for bricklayers in a specific location, you can target your ads to that location. Targeted ads are a great way to reach qualified candidates who might not be actively searching for jobs.
The cost of running social media ads varies depending on the platform you use and the type of ad you create. For example, LinkedIn charges $2 per click for Sponsored Content ads, and Facebook charges $6.35 per click for link ads.
Digital options are essential for the construction industry to consider when recruiting new workers. They help you saturate the market and look for specialized candidates for each job. Therefore, it's crucial to use the digital recruitment process for your construction firm if you want it to succeed.