The Ultimate Fighting Championship or UFC had a capitalization of $2 Million in 2001. When talent and media conglomerate WME-IMG acquired the company in 2016, the UFC was already worth $4 Billion. With millions of dollars pouring in from advertisements deals, product or brand endorsments, pay-per-view revenue, and prior to the COVID-19 pandemic, event ticket sales — UFC is slated to be one of the most successful sports event companies ever established.
From the Fight Cage to the Entertainment Business
In fact, the UFC has branched out into support events or television shows that also garnered a large following. There are the Ultimate Fighter series and several Mixed Martial Arts (MMA) pre-event and post-event specials.
The UFC has become so popular that it already has a massive international following and a global media reach, as well. One can only imagine the cacophony of reporters' voices that use the professional hybrid pbx system for covering the live events. Blow-by-blow accounts of each round fought in now-famous 'Octagon' fight cage is watched the world over with commentators, press people, and analysts helping the audience keep track of the action.
These events have also produced smart, savvy, and enterprising athletes who know their worth and charge fees accordingly.
Flamboyant Fighter Turns into Bragging Businessman
Fighters have also stepped up to promote their own brand as fighters of the UFC. They are active on Facebook, Instagram, Twitter, and other platforms that offer opportunities to monetize their large following thru ad placements and other income-generating strategies.
The wealthiest and arguably the most 'notorious' of current MMA champions is Conor McGregor. The Irish fighter is reportedly now worth at least $120 Million. Using colorful language, a unique walk that speaks male dominance in every step, and that thick, distinct accent makes him one of the most impressionable fighters in the last 50 years. Like Muhammad Ali in is his prime, McGregor also predicts his victories specifically by saying which round he is supposed to end the match. In his earlier UFC performances, he made his predictions come true. While the 32-year old Dublin native has lost 4 of his 26 professional fights, he is a sound winner in business.
McGregor has product endorsements with Reebok, Monster Energy Drink, Budweiser Light. He is also an endorser of the high-end audio earphones called Beats by Dre. A fancy dresser himself, the former UFC featherweight and lightweight champion recently launched a trendy men's suit business called August McGregor. He also has his own brand of Irish whiskey called "Proper No. 12", bottles of which have been distributed and sold across the United States and Ireland. Plans are underway to export the liquor brand to Australia, Canada, and Russia.
McGregor is in retired status but most analysts believe that the wealthy fighter-turned-businessman is just waiting for a multimillion dollar fight deal. There have been rumors that he is supposed to rematch undefeated boxing champion Floyd Mayweather and there is also talk about a possible boxing fight versus Manny Pacquiao.
Last year, upon turning 30 years old, the flamboyant fighter-turned-bragging businessman proclaimed that he will likely become a millionaire when he turns 35. With his self-promotion skills and fighter tenacity, he may yet again make his prediction come true.
The Fighter Who Knows His Stock
Another super-rich MMA fighter is Canadian superstar Georges St. Pierre, more popularly known as GSP. Although he officially retired in 2019, he was able to strike multi-million dollar deals with sports clothing lines UnderArmor and Hayabusa. He is also an endorser of NOS sports energy drink, a major brand under Coca-Cola. In all, he is reported to have at least 14 product endorsements. His earnings as a brand ambassador far outweigh his ring earnings from the UFC. His net worth is estimated to be at least $30 Million and rising.
During his heyday, GSP earned a guaranteed $3 Million per fight and another $5 Million in his share of pay-per-view revenues from his event. His other income streams come from merchandise and licensing agreements.
Only last May, St. Pierre signed up as the brand ambassador for one of the United Kingdom's largest legal medicinal cannabis brands, World High Life. Many professional athletes in the MMA industry have sworn to the therapeutic benefits of cannabidiol or CBD as a supplement that helped hasten their recovery from sports injuries. His deal with the company includes making public appearances to promote the product, lend support to social media campaigns, product placements, and other marketing activities.
Wrestling for More Income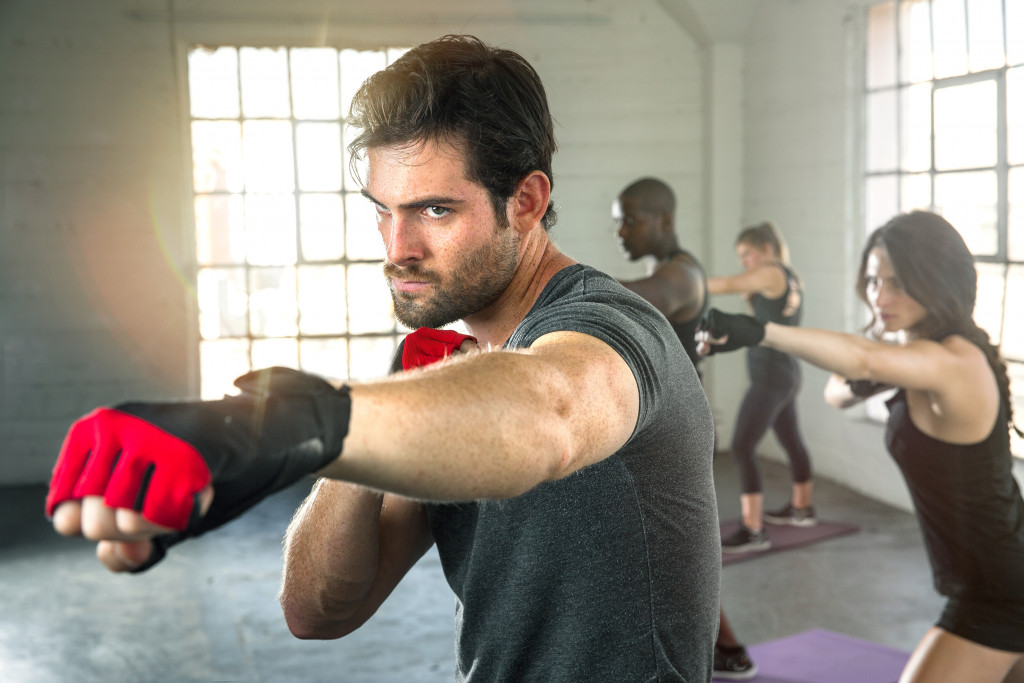 Brock Lesnar, the World Wrestling Entertainment (WWW) icon who later did a cross-over to the UFC is reportedly worth $28 Million. His income was derived from his fees to appear in the scripted wrestling bouts and, later on, in real cage fights where he won the UFC's World Heavyweight Championship belt. He was also a professional football player for the National Football League (NFL), an organization known to pay its athletes with hefty incomes. He also generated a lot of money from public appearances, endorsements, and even film cameo roles.
For these amazing athletes, their sports performance is what brought them to the limelight. But it is often their brand image, self-promotion, and interesting life stories that attract thousands of fans. With a fanbase, companies will continue to offer them millions in exchange for product endorsements. When the day comes that their popularity wanes they have no concerns since financially, they have already won and are set for life.