Small businesses have more incentive to go green than ever. With over 92% of consumers preferring to put their trust and loyalty into green brands, eco-friendly companies, and their owners ensure that their green footprints are front and center. Other entrepreneurs are taking it to the next level: they're starting green businesses and eco-friendly companies.
From water-activated paper tape packaging to using vegan ingredients or recycled components, going green in business has become more accessible and simpler than ever. Burgeoning entrepreneurs looking to start their own green-focused small business can consider these great ideas that leave a big eco-friendly impression.
Eco-friendly retail company
As the UN Trade and Development experts in UNCTAD have found, eCommerce has experienced dramatic growth in retail over the past year. It went from 16%-19% in growth, with eCommerce itself jumping to $26.7 trillion. This growth shows no signs of slowing down, making the retail industry attractive to entrepreneurs looking to start their own businesses.
Eco-friendly retail is a great way to get into the retail market while maintaining a green footprint. Using eco-friendly or recyclable packaging is one method. Another is becoming a "zero-waste" retail shop specializing in no packaging or plastic-free packaging (using only paper or biodegradable materials). Some green retail shops even offer ways for customers to "refill" their previous purchases (like washing detergent or soap) if they bring their own container.
You might not think of "ink refilling" at first when you think about an eco-friendly business. Still, printer ink is a tremendously used product worldwide and costly by the gallon. Hence, it's often dispensed in small amounts. Inkjet printers use single-use plastic cartridges that are notoriously non-recyclable (some companies go as far as embedding mechanisms to prevent reuse).
For these reasons, an ink-refilling business becomes a very environmentally-friendly business. Ink-refilling services can restore the ink levels in printers with "eco-tanks," which are unalike the cartridges and allow users to refill their printers continuously. Some services can even refill inks in cartridges that don't have non-reuse mechanisms. It prevents the accumulation of non-recyclable plastic waste and gives large organizations that do a lot of printing cost-effective print options.
Eco-friendly food supplier
Food shortages have been around even before the economic crisis. The global situation only worsened it. Many small businesses have decided to open up food-based companies to answer the basic need of food, especially in areas with "food deserts." Becoming an eco-friendly food supplier has many benefits. It contributes to providing healthy, organic food in the places that need it without a big carbon footprint.
Small eco-friendly food suppliers typically connect with organic, self-sustaining farms, local sources (making shorter transport times, fewer fossil fuels burned). Others choose to grow their food themselves. Local grocers have many options in growing their own food—they do it on the rooftops of their buildings or even on an empty lot.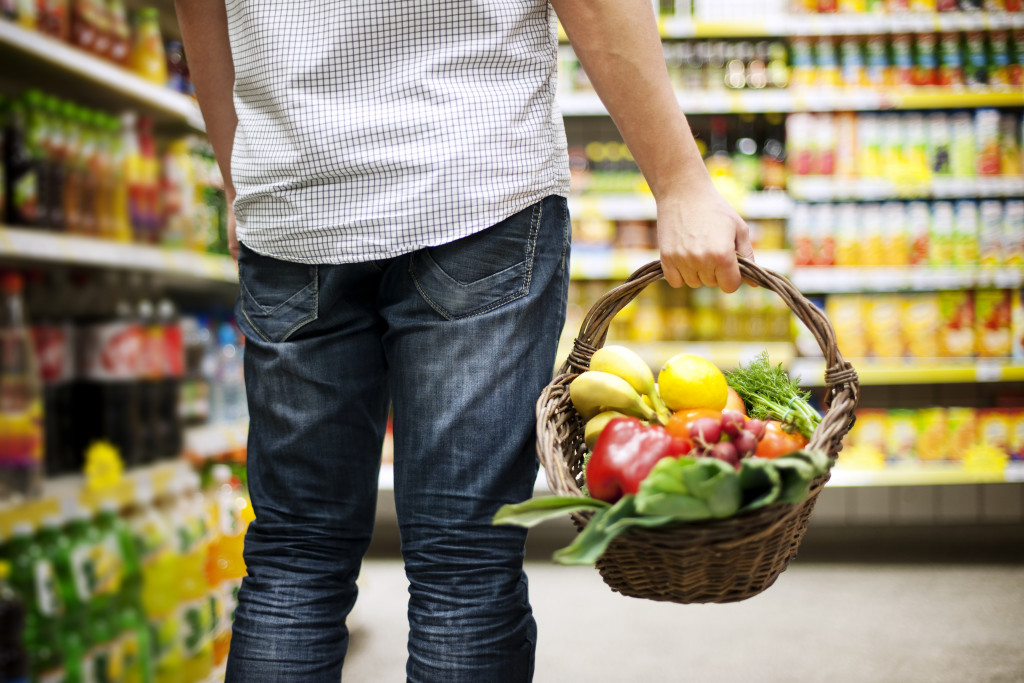 Others use specialized grow-houses, which are great for growing vegetables all year round. A shop that uses hydroponic systems for mushroom cultivation, for example, can produce all kinds of mushrooms no matter what time of the year and can maintain perfect growing conditions. They won't be reliant on a third-party farm to get their produce.
Sustainable fashion and green beauty
Sustainable fashion has become a rising trend from indie brands to major fashion houses, with some sustainable and eco-friendly lines making their debuts on Fashion Weeks worldwide. Fighting the world's textile waste, which amounts to billions of pounds in textile material, means utilizing recycled materials in your clothes. Using recycled plastic or cotton fibers contributes to making fashion sustainable while creating accessible clothing for consumers.
In a similar vein, green beauty has been more popular than ever, with many beauty brands advertising their exclusive use of vegan products. As consumers become vigilant about eco-friendly beauty (seeking out brands that showcase vegan ingredients and cruelty-free production), creating a green beauty line will get their attention. It may even earn their recommendations to beauty lovers looking for green brands.
Green housekeeping services
Working people don't often have time to clean up their homes, especially working parents. Since cleanliness and sanitation have become so critical, people need their homes and workspaces clean. But around the world, people have also been using harmful chemicals and compounds that could damage the environment. This is where green housekeeping comes in.
Starting a business of green housekeeping won't require a lot of startup capital, but it can do a lot for your prospective clients. It keeps their workplaces and homes pristine while preventing more harmful chemicals from going into the environment. Using eco-friendly and green products in your housekeeping services can make a big difference in your clients' surroundings.
Going green can get highly profitable these days, and there are so many opportunities for green businesses. Addressing your consumers' demand for eco-friendly brands while giving them practical solutions and services to their needs is a big step to making the world a cleaner place.