Healthcare marketing is a strategy for executives, providers, caregivers, practitioners, hospitals, and doctors. Innovations in the healthcare industry require more focus and agility. You might have to outsource and plan for a more comprehensive strategy than you did in the past. In the end, investing in these strategies is worthwhile for your peace of mind. You can also see your patient population significantly grow.
To help you, here are a few elements that you should discuss with your healthcare public relations agency to craft a well-established marketing strategy.
Make Consistent Healthcare Branding
It would be best if you determined what your brand offers. What's unique about your medical practice, hospital, or healthcare network? Is your family-friendly institution? Is it the way you attend to your patients? Do you have a spa-like environment? You might have a few problems determining what best works for your brand. But your patients will eventually have more options than before.
Once you determine what makes your brand unique, your healthcare marketing strategy will come together smoothly because you already know how to represent your brand with your campaign materials.
Track Your Patients' Experience Online
Before making a website that can impress potential patients and aid them in finding your healthcare brand identity, make some informative content about your products or services. If you don't optimize your website for user experience, it will also deter your potential patients. Try to think like your patients.
Will they be able to find your primary services, institution's location, or medical practice in five to ten seconds? You should ensure that they can find this information quickly on your site's landing page. User experience is an essential factor that you should consider when building your website. Don't just focus on your website's appearance.
Make a Responsive Website or Page
Your responsive website is a page that automatically adapts to a patient's screen or gadget, so the user experience is the same whether they accessed the site on their phones, tablets, desktop computers, or other devices. That's something search engines are looking for when crawling around websites to determine where or how you'll rank.
Google focuses on user experience; hence, prioritizing competitors who have optimized websites for mobile users. Your responsive websites should work best for the modern healthcare industry, but check that your content still loads promptly on any device.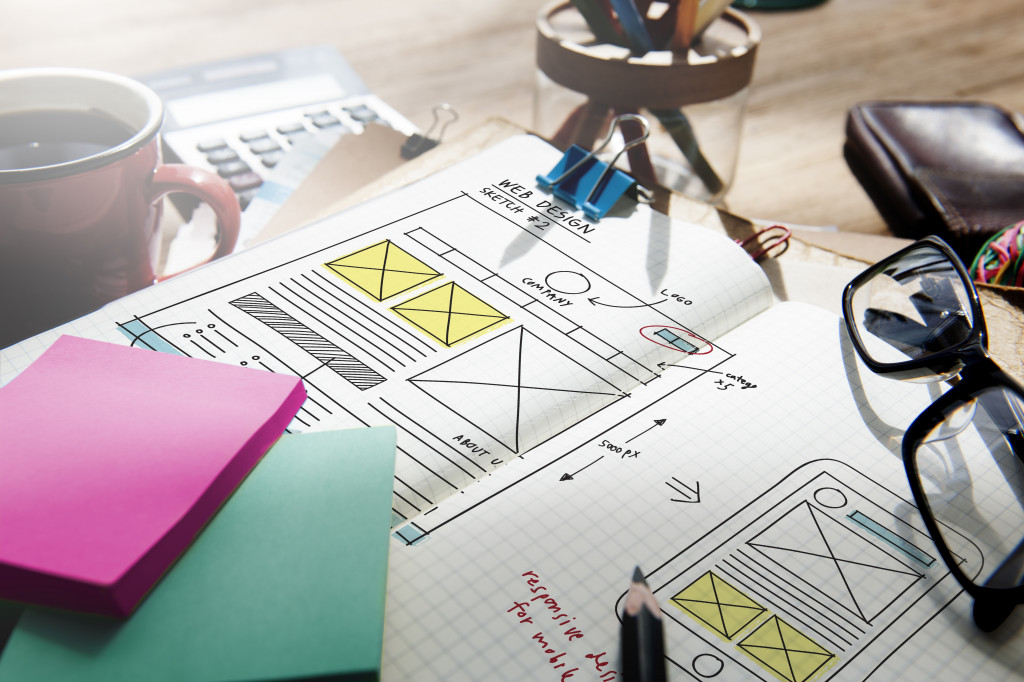 Make Sure to Test Your Site's Speed
Marketers who studied user behaviors online have revealed that patients will not put up with slower loading times than before. It'll only take you five seconds to lose a potential patient who opts to visit another site for their healthcare needs due to your slow site. In fact, that's another problem that can cause your website to fail in search engines.
You can test your website's speed by using the analytic tools available. If you notice that the load times are slower, talk to your designer. Make sure to find ways to speed things up. Evaluating your competitor's site speed within the same niche will also help you.
Optimize for Search Engine Results
SEO (search engine optimization) will make a huge difference in giving your hospital network or medical practices the highest rank in search engines. But what marketers don't realize is that it's complicated. You can't use the same term 100 times throughout your website and hope to have the highest rank on search engines among doctors providing healthcare services in your area.
You should use the right keywords and phrases so that search engines can understand your website. Make sure you rank for the relevant healthcare-related search terms, but it also means using those terms naturally throughout your content. Most search engines, like Google, focus on readability. SEO marketing can also include:
Submitting your website to Google
Listing your healthcare website on Google My Business
Managing your sitemap or site index
Gaining backlinks from reputable health sites
Getting links pointing back to each page of your website
Use Social Media Channels Right
Most healthcare networks and institutions rely on organic social media. Organic social media can include posting events, updates, photos, and other content on YouTube, Twitter, or Facebook. It's an excellent strategy to build your brand, letting your patients know what's new. But social media marketing shouldn't be your only strategy.
Investing in paid ads on social media is another way to reach the right audience looking for similar services. Only a few people read content from healthcare organizations unless they already have connections with that group.
Like display advertising, healthcare social media marketing requires budgeting and strategizing to target the audience you want.
Bear in mind that no healthcare marketing strategy is complete if you don't train your medical staff and marketing team properly. You're not guaranteed to keep your customer base forever. Think of the reasons they might want to look for a new provider. It could be they had one bad experience or not satisfied with the waiting time. Others could also encounter changes in their healthcare insurance.