People have a love-hate relationship with technology. Most people claim technology is beneficial in many ways. It can make employees more productive. It allows for easy communication and collaboration. In a nutshell, technology can improve our quality of life.
But if we use technology irresponsibly, there can be grave consequences. You can end up addicted and dependent to technology. It can lead to certain health issues like insomnia, anxiety, and depression. Certain studies claim internet compulsion leads to poor mental health.
People might have split opinions when it comes to technology. But we cannot deny the fact that technology continues to pave the way for improvements in different industries, including the mental healthcare industry. Nowadays, we have technology to thank for since we can now easily avail of mental healthcare through different innovations. Many use the internet to search for mental health information. Some use mental health apps as a form of treatment or therapy. Even the pros are using technology to provide better mental healthcare to patients.
Mental Health Apps
One tech trend that continues to dominate the healthcare industry is mental health apps. There are many reasons why people prefer downloading mental health apps than visit a professional or discuss their issues with a loved one. For one, such apps offer privacy and confidentiality. You can eradicate the feelings of shame and guilt while searching for possible solutions to your problems. One can also access these apps at the comforts of their home.
Mental health apps are also a more affordable way to seek professional help. According to a survey, 58% of people feel they can't afford mental health treatments. Another 33% think they can't even afford doctor's appointments. This goes to show that mobile apps help bridge the gap between costly mental health care and consumers.
Another reason why mental health apps appeal to today's consumers is that this type of tech is one thing almost all people have access to. You only need a smartphone to use and download mental health apps. There is usually 24-hour support in case you run into some problems. Apps can also serve many people at a time, which means you get the same treatment no matter the time or date.
Millennials are the frequent uses of mental health apps together with Generation Z. These digital natives love the fact that mental health apps offer abundant and real-time information. Studies also show that these two generations are more vocal about their feelings, thus breaking the mental health stigma.
Online Mental Health Information
The internet is filled with who knows how many mental health resources everyone can readily access. With a quick research, you can find information from the usual triggers of stress and anxiety to complex treatments for addiction. Nowadays, more people are using the internet to find treatment online. But where can we find experts and updated mental health information on the internet?
Thankfully, you don't need to scour over millions of search results just to find reliable sources. There are many credible mental health sites you can depend on in case you need to find mental and medical information. Only trust these sites and follow the advice made by certified professionals.
Data Sharing Platforms for Professionals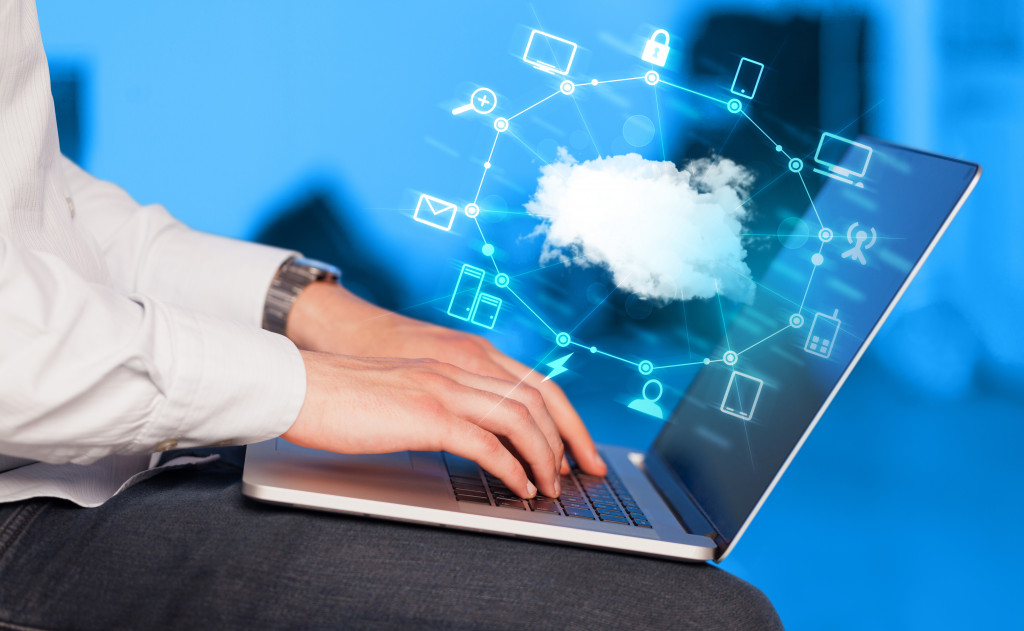 Even mental health professionals are taking advantage of technology to better cater to their patients. One of the latest innovations they use is data-sharing platforms. Such platforms help build the communication gap between different organizations.
Take ambulance co-responders for instance. When defusing encounters where mental health patients are involved, it takes more than an ambulance rescue team and police officers to ensure proper care and intervention is implemented. Whenever there is a behavioral health crisis, mental health professionals are also required in action. But since these professionals don't often work together, it can be quite tricky to provide the necessary treatment and share necessary information just when you need it. Data-sharing platforms help various organizations who typically don't work together to communicate on time, share sensitive data, and strictly comply with privacy and security protocols.
Professionals use such technology not just on-site. They also use this to make recommendations before transferring patients, when diagnosing individuals and providing treatment. In a nutshell, it does more than improve communication among different sectors. It also improves the planning, execution, and evaluation of proper interventions.
It's amazing just how powerful and useful technology can be. The mental healthcare industry still has flaws. But different innovations continue to help shape a better mental future. Tech innovations make it easier for us to get the information we need and seek mental healthcare faster. Now, we can use these technologies to better care for our mental health.