It's usually hard to believe that it was only a little more than a decade ago that the first iPhone was released. Mobile phone apps have become an integral part of our lives in such a short time, and it's hard to imagine going back to an internet-less time without them.
There are now over two million apps available in Apple's App Store and as many as five million in Google's Play Store. It can be overwhelming to figure out which ones are worth downloading with so many app choices.
But some apps offer various services that make our lives easier and more convenient. Here are five ways apps can impact our lives for the better:
Shopping
Shopping for groceries or clothes used to involve going to a physical store and browsing through the aisles until we found what we wanted to purchase. It can be a time-consuming and exhausting duty. However, shopping is necessary.
Fortunately, the arrival of shopping apps improved people's habits drastically. We can shop for just about anything we need online using apps like Amazon and eBay. If you want iced-out rings to spice up your fashion style, you can purchase the item online and have them delivered to your doorstep.
We can also purchase items from merchants located in other parts of the world using apps like AliExpress and Wish. We can get discounts on our purchases by using Groupon and CouponSherpa. Modern shopping no longer requires you to prepare for hours to visit malls, adding more convenience to your life and saving you so much time.
Travel
Before the arrival of navigation and ride-hailing apps, travelers had to rely on printed maps and ask for strangers' directions. The situation could often be inconvenient and time-consuming, especially in an unfamiliar city.
With navigation apps like Google Maps and Waze, you can easily find your way around a city with just a few convenient taps on your screen. You can also find out about traffic conditions and the estimated arrival time.
Ride-hailing apps like the convenient Uber and Lyft have made it easy for people to get around without having to worry about finding a taxi or waiting long periods for one to arrive. You can open the app, input your destination, and request a ride.
You can also use travel apps to book flights and hotels. Apps like Skyscanner and TripAdvisor make finding the best deals on flights and accommodations easy. With just a few convenient taps, you can plan your entire trip and have everything booked in advance. Apps take a lot of the stress out of traveling.
Food Delivery
Gone are the days of having to cook every meal from scratch. With food delivery apps like DoorDash and Grubhub, you can have your favorite meals delivered right to your doorstep. You can also use these apps to discover new restaurants in your area.
If you're looking for a specific type of food, you can use apps like Yelp and Zomato to find restaurants that serve it. You can also use these apps to read reviews about restaurants before ordering from them.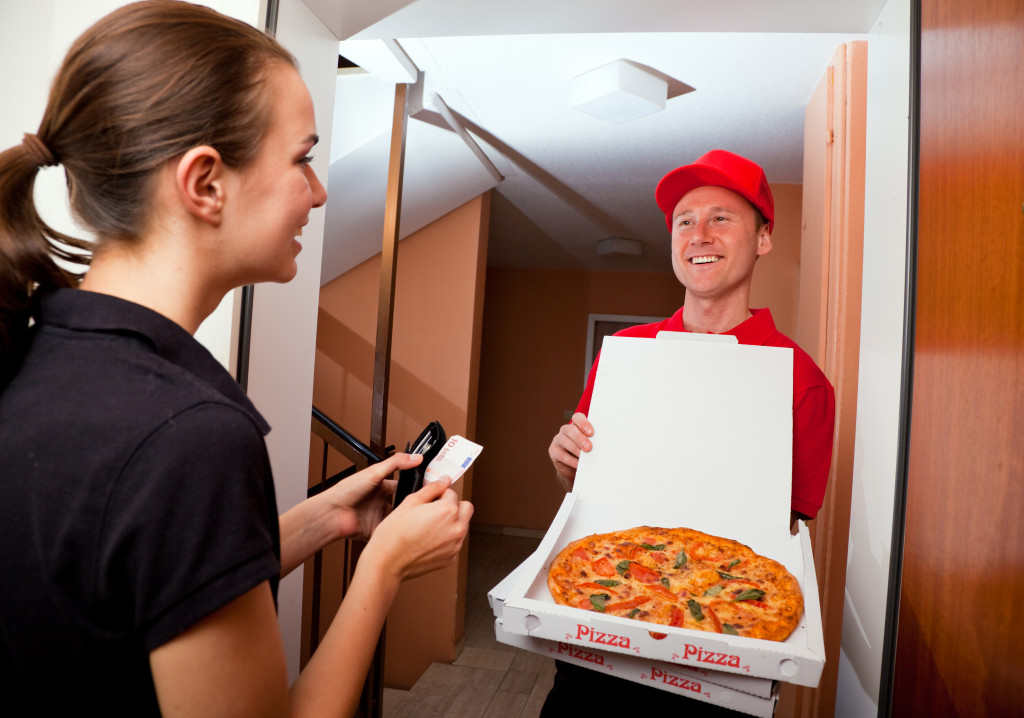 Food delivery apps have made it so much easier to enjoy a meal without having to cook or even leave your house. It has become a revolution. And with the added convenience of ordering food delivery right to your door, it's no wonder that these apps have become so popular.
Financial Management
People had to go to a physical bank branch to deposit checks or withdraw cash in the past. This situation often meant waiting in line for a teller or an ATM. But with mobile banking apps, you can do all of your banking activities from the comfort of your own home.
You can use apps like Chase and Bank of America to check your account balance, view transactions, and make deposits. You can also use these apps to pay bills and send money to friends and family.
Mobile banking apps have made it so much easier to care for your banking needs. You can do everything from your phone, and you never have to leave the house. This added convenience makes it easy to stay on top of your finances.
Time Management
With the help of organization apps, people can manage their responsibilities more effectively. These apps make it easy to track tasks and deadlines, and they often include built-in reminders so that you never forget about a significant obligation.
There are several different organization apps to choose from, and each one has its own set of features. However, some of the most popular app options include Todoist, Trello, and Evernote.
People can use organization apps for work tasks and personal projects. They can even keep track of their daily to-do list. With the help of reminders and notifications, you can make sure that you always stay on top of your responsibilities.
Conclusion
Apps have made our lives more convenient in a variety of ways. They've made it easier to get around, find food, and take care of our finances. And they've also helped us to manage our time more effectively.
These are just a few examples of how apps can make our lives more convenient. It is incredible how much we can accomplish with a few taps on our phone screens, and it will only get better from there.