The common question that photographers who want to grow their business online ask is, "Where and how do I start?" Finding your way in the ever-evolving digital landscape of the online world can prove to be a difficult task for some. One can quickly feel lost in the process due to the overwhelming amount of information on the internet. Building your online presence takes time, and unfortunately, there is no such thing as a one size fits all approach.
There are all types of tips online on how to grow your business online. However, you should be able to find a way to filter out methods and strategies that don't fit the needs of your business. Before you even start researching or finding ways to grow online, you should identify the needs of your photography business beforehand. With that information, you'll have a better understanding of where to focus your efforts. It will benefit you greatly in the long run since you'll end up with an efficient online strategy that maximizes every resource you put into it.
Now let's go back to what everyone asks about growing a photography business online. Where should you start? Here are some of the most impactful parts of your online presence that you should focus on and prioritize.
Identity
Start by writing down who you are, what you are, and why you're doing what you're doing as a business. It's a process that will help you create an identity for your brand. Additionally, it will serve as inspiration for your subsequent online content that will aid you in communicating what your photography business is all about.
Products and Services
Part of your identity as a photography business is the services that you offer. Many people who are new to starting a business make the mistake of complicating their product lineup and services. Often, they put too many options, adding services that are too specific. Because of that, customers can quickly get overwhelmed by the sheer amount of choices.
If you run a boudoir photography business, you must have a specific set of photos to market your boudoir services. The same applies to every kind of photography.
Make it a point to simplify your products and services and streamline your pricing. If you have customers with unique requirements, you can add a single fully-customizable service in which you can discuss the price after a briefing. These will help you avoid a bloated menu of products and services, making it a straightforward experience for your customers to avail of your services.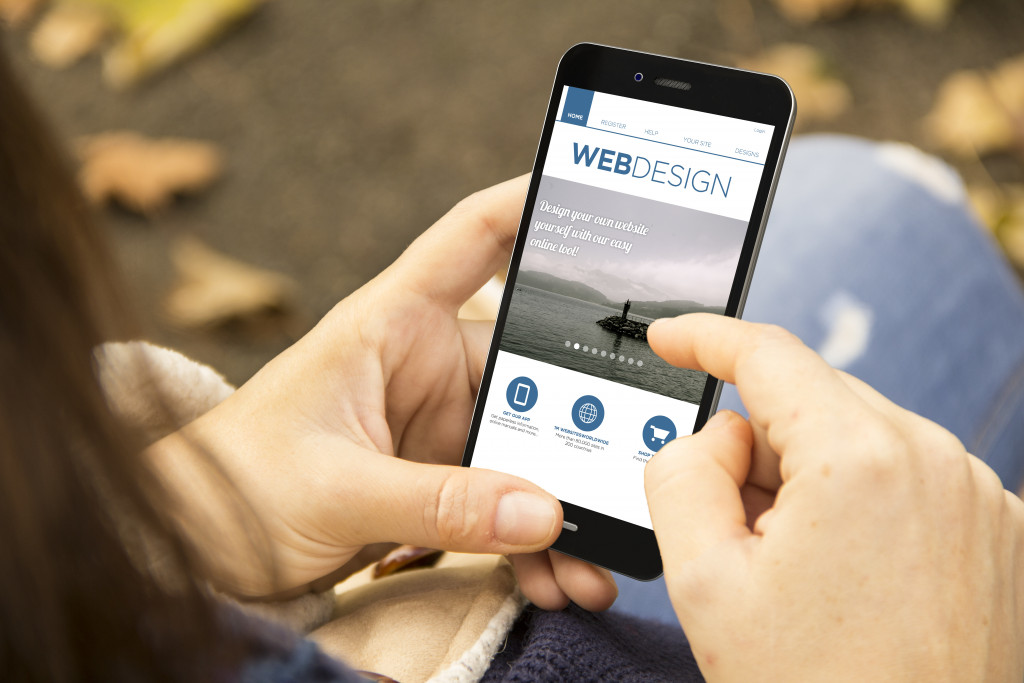 The Website
We can now finally get started on the first order of business when growing your business online. The best place to start is by building a website for your photography business. Websites are a crucial part of your online presence because they instantly make your brand feel more legitimate and professional.
A well-designed website can go a long way in convincing customers that you're more than capable of fulfilling their needs. It also serves as a central database of information and resources about you and your brand. You must also supplement it with website content that showcases your work and brand identity. That is why we stated earlier that finding your identity is crucial in growing your business online.
Digital Marketing Strategy
Once you've established your website, the next step is finding what digital marketing strategy you should focus on and prioritize. There are many ways to market your business online. And identifying what works for your business will dictate how successful your digital marketing campaign could be.
If you're not confident enough to find out what digital marketing strategy works for your business, consider consulting with seasoned digital marketing professionals for some help. Once you've figured out your digital marketing strategy, you'll know which digital platform to focus your resources on and prioritize.
Content and Storytelling
Photographers are storytellers and convey emotions and stories through photographs. That skill will come in handy in making your online presence felt. Tell stories that are relevant and relatable through posts using your photos, and it can help you garner attention online.
Make sure that you post impactful content throughout all your online platforms. From social media posts, web blogs, digital ads, or even email marketing, beautiful and informative content will help solidify your online presence. Additionally, it can make you an authoritative figure online in your industry.
Final Thoughts
A big part of growing your business online is the preparation you make offline beforehand. Identifying your brand identity, products and services, and how you want to do business will help you lay the foundations for growing your business online. Take advantage of the digital platforms that suit your needs to make your online presence felt. It makes growing your business online a piece of cake.