Studies show that the number of people working as photographers has steadily grown at a rate of 5% from 2017 to 2018, and there were 133,500 active photographers in 2019. The real number may even be higher since many photographers identify as freelancers and don't necessarily work under a larger company. That is a lot of competition, and photographers who want to make their mark in the digital sphere need to work extra hard to reach potential clients. Here are some tips for marketing your photography business in an increasingly saturated market.
Find a niche that will set you apart from other photographers.
If you try to aim at everything, you will hit nothing. There's nothing wrong with being an all-around photographer, but when you're building the foundations of your business, it's advisable to focus on one area at a time. This is because marketing for newborn photographers is different from marketing for wedding photographers. Nothing is stopping you from doing both—but it's better to build your name in one industry first before you move on to the next one, lest you be a jack of all trades, master of none.
What makes your work special? Is it the way you edit your photos, your color-grading, or your eye for what looks good? Constantly find ways to improve your skills and highlight your specialty in your marketing and campaign materials. When the work is genuinely good, it will speak for itself and it won't be hard to market it and find attention to your photos.
Build a killer portfolio.
Just like any business, building your foundations always takes the longest and the most effort. Don't hesitate to volunteer your time and resources by shooting special events or your model friends' portfolios. Of course, you will need to start charging for your work at some point, but in the beginning stages of your career, find ways to build your portfolio that won't require much capital on your part. Volunteering in your community's local events is also a great way to give back.
Get all your digital ducks in order.
This is the holy trinity of digital marketing for photography:
Instagram, which is the go-to platform of all aspiring photographers. Its nature and grid allow for good photos to truly shine, especially when you finally make it to the Explore page. Here are some ways to gain a much-coveted spot on the Explore page: Post when your audience is online and looking, learn from high-performing posts that already made it on the page, make use of analytics (Hootsuite's post-performance tool is a good option), post engaging Instagram stories that represent who you are as a photographer, or you can buy an ad on the Explore page.
Website, which should be your business' one-stop-shop for everything your potential clients need to know. Your website must be well-designed, using a theme that highlights your photos' strongest suit. Make sure that it has your complete information so people can contact you. At the same time, all your social media accounts must point to this website, and your posts must have a compelling call-to-action so that your clients know what exactly they need to do to gain your services.
SEO, which is a crucial part of getting your brand out there. An SEO-optimized website will attract potential clients to your brand through the search engine. As good as your content may be, there isn't much point in creating them if people cannot see them or access them.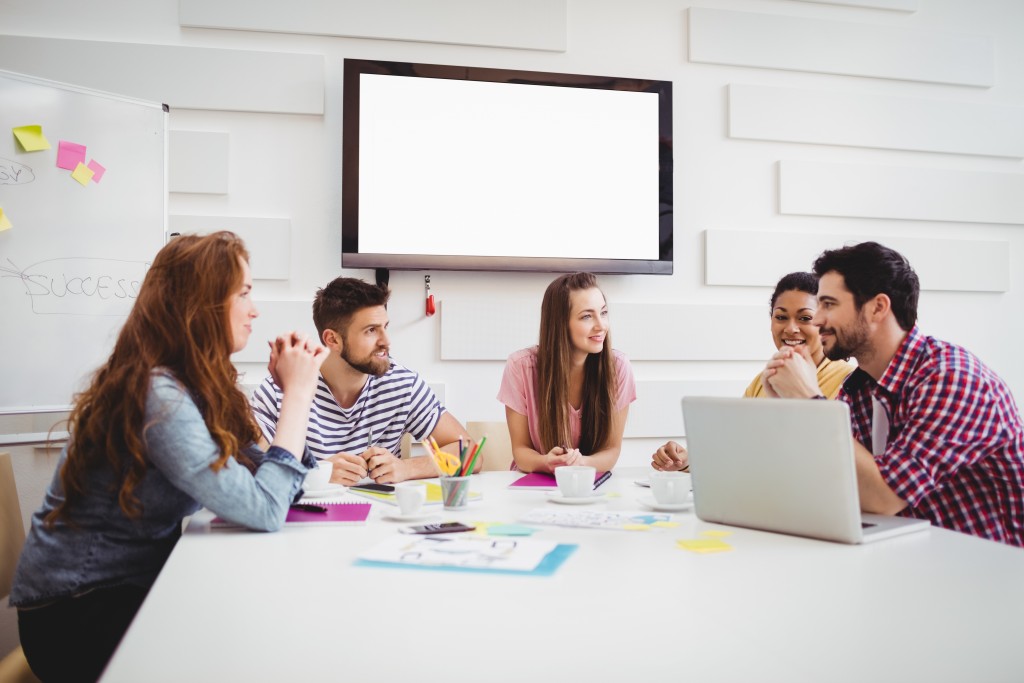 Join groups or forums dedicated to freelance workers.
There are plenty of groups and forums dedicated to special events like weddings and birthdays, and there are many clients who scour these groups for vendors they can hire for their events. These groups will not only help you get connected with clients; many of them also offer a lot of encouragement, moral support, and advice, especially for those who are just starting in the industry.
Be sensitive to the cultural moment.
Since the whole world is going through a difficult time, make sure that your marketing tactics include being sensitive, considerate, compassionate, and sympathetic to your potential clients. Instead of focusing on lavishness and opulence, highlight the importance of cherishing our closest relationships through photography.
The Bottom Line
While the pandemic has thrown a curveball over businesses across the board, there are still plenty of ways we can get the word out about our services, especially if we're committed to our client's safety and well-being during the pandemic. So stay abreast of COVID-19 updates, and don't hesitate to pivot your marketing tactics according to the trends and health and safety guidelines.