Small business owners and new brands often focus on catering to customer needs and demands. Most of them prioritize implementing strategies that will ensure that they can get people to notice their brand. Indeed, pleasing customers is an excellent strategy to achieve business goals. However, if you aim for growth and success, you need to spend time taking care of your team. This means you also need to prioritize your employees, especially if you want to continue impressing your customers.
Keep in mind that having an excellent team is key to business success. If you don't have a reliable staff, you will definitely face various complaints and disappointments from existing and potential clients. Thus, the best move you can make is to ensure that you provide proper assistance to your employees. Also, you need to make sure you build a healthy work culture. This way, you can keep attracting top-performing candidates and encourage skilled people to join your company.
Practical Tactics to Implement Proper Employee Management
Some business owners believe that it's best to invest most of their time and resources towards improving customer service. Indeed, purchasing tools and implementing strategies that help satisfy your clients will always benefit your brand. However, you need to understand that you can never achieve your goals if your team doesn't know how to support your vision. Thus, if you want your business to succeed, make sure to put your employee's welfare first. For starters, consider building a proper employee management program in your company. Here are a few strategies you can use to achieve this:
Learn how to properly communicate with your team—Managing your employees will be difficult if you don't communicate with them. Thus, make sure that you know how to send the right messages to them. Also, it would be best if you take some time to listen to your team as well. The key is to maintain proper and open communication in the workplace. This way, you can expect that daily operations will be properly executed.
Set realistic expectations towards your employees—Setting powerful expectations towards your employees is an excellent move if you want your team to thrive for growth and improvement. However, you need to make sure that you don't set unrealistic expectations. This may end up pressuring and stressing out your team. Instead, let them know what exactly you expect of them, so they will be able to deliver the results you want or need.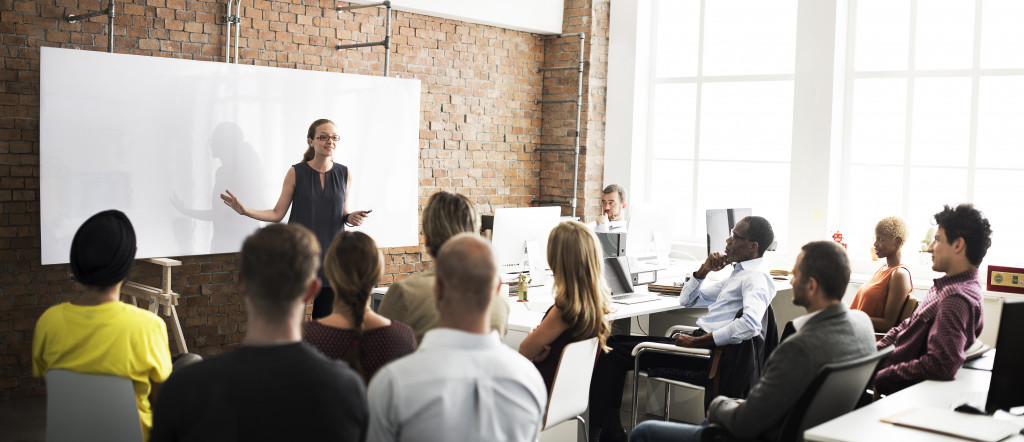 Prepare them for any change or improvement—Avoid surprising your employees with any drastic change in your company. Ensure that you brief them with upcoming fixes or improvements, especially if they will affect their tasks. For instance, if you want to invest in new marketing software, inform your marketing team about it. Educate them about the benefits of using the tool and make sure they receive the right training in using the software. This way, no one will feel lost or confused when it's time to use the tool.
Prepare a proper onboarding program for newcomers—If you plan to hire new employees, ensure that you have a proper onboarding program. This way, new team members will know what they need to do right after joining your team. You can use tools such as the ServiceNow HR guide, which helps companies manage their employees properly.
Evaluate performance and encourage growth—Be honest with your team and let individual workers know about their performance. They need to know if they are meeting your expectations or not. Also, you need to motivate them to continue aiming for growth and improvement. To achieve this, it would be best to build a culture where you encourage constant learning. This way, your employees will feel motivated to achieve career growth and success. Just make sure that you also help them gain access to relevant resources such as proper training programs.
Managing your employees can be challenging, especially if you have various priorities in your company. The key is to assign people who can help you handle tasks that help guide and support employees. Also, you need to make sure that you build a solid plan where your team can follow guided steps. This way, they don't need to constantly ask about how to properly perform their daily tasks. Also, you avoid confusion, especially when there are recruits or planning to implement a new campaign. Your team can also easily adapt to changes, especially if you build a culture of constant learning and improvement. The goal here is to make sure you keep providing the right support and assistance to keep your employees happy and satisfied while working with you.