Small businesses are the backbone of the American economy, and online businesses have become the most popular type of small business in recent years. One reason for this is that online businesses have a low capital requirement. That makes them the most affordable type of small business to set up.
Still, some small online business owners need sources for even small funding. Business loans from banks or credit unions require collateral, which small online businesses might not have. They also tend to have longer repayment terms and higher interest rates. This article will outline possible sources that small online business owners can explore. So don't let the lack of capital keep you from starting your own online business. There are plenty of options available to you.
Singapore Case Study: Small Business Loan
Banks and other large financial institutions do not favor small businesses based in Singapore. These lenders prefer larger companies that have existed for at least two to three years. They also require certain minimum annual revenues.
However, small business owners, including those operating online, are fortunate that the country's largest legal money lender offers business loans without collateral to both locally-owned and foreign-owned small businesses based in the country. There are no annual revenue prerequisites. The only requirements are that they have been operating for not less than a year and are duly registered with Singapore's Accounting and Corporate Regulatory Authority (ACRA).
There is no minimum or maximum amount that a small business can borrow. Still, the lender will work with the company to determine what it can pay for. Once all documents have been submitted, the loan can be approved and released within half an hour. That enables the small business to seize any opportunity that requires such funding. The maximum payment period is five years, but if the borrower can pay the entire sum earlier, the lender will waive the rest of the interest. That is a scenario that small business owners in other countries would also be fortunate to find.
Grants
Grants from government agencies or nonprofit organizations are the best options for small online business owners because they come with few strings attached. The money does not have to be repaid, and they can use it for various purposes.
The drawback is that these grants are not always easy to find. Small business owners need to research to see if any available grants match their needs. The application process can also be time-consuming, so starting early is important.
One resource for finding grants in the U.S. is Grants.gov. This website comprehensively lists all federal grants available to individuals and businesses. It includes information on how to apply and who to contact.
Another option is the Small Business Administration (SBA). The SBA offers various programs and services, including loans, counseling, and training. They also have a searchable database of grant programs that small businesses can access. Local governments and nonprofit organizations also offer grants to small businesses. It's important to do a local search to see what's available in your area.
Crowdfunding
Small online businesses can use crowdfunding platforms like Kickstarter or Indiegogo. That is like receiving payments for goods or services in advance because the platforms allow people to make pledges or donations to a project or business in exchange for receiving the initial products at a discount or with a gift.
Crowdfunding can be a great way to raise small amounts of money. Still, it's important to remember that there is no guarantee of success. Creating a successful campaign can take a lot of time and effort, so make sure you're prepared before you launch.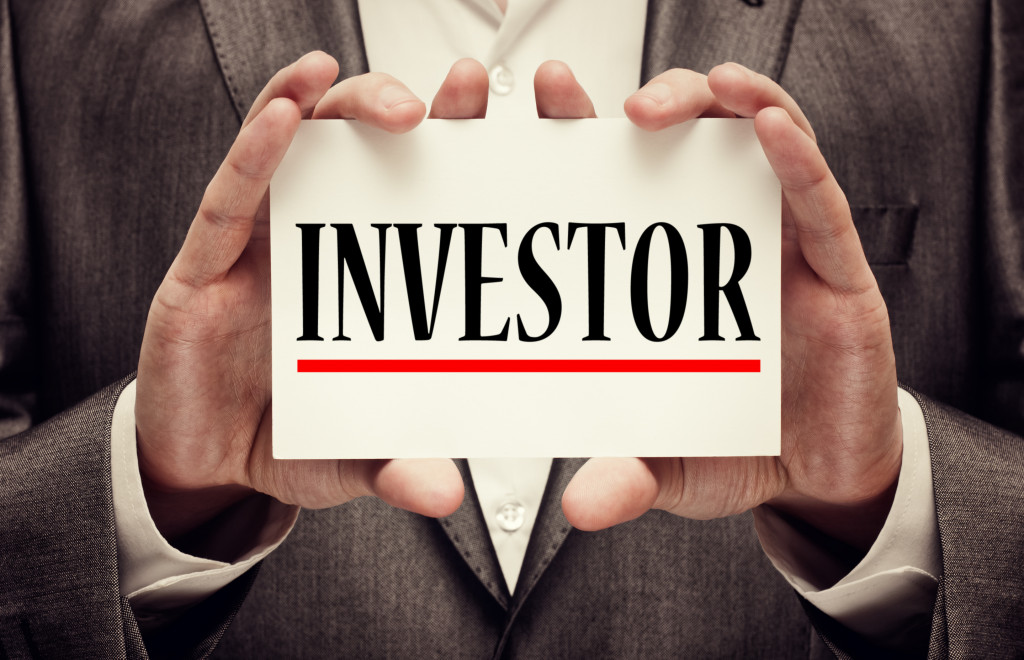 Microloans from Online Lenders
This is probably the closest thing that small online businesses in other countries can have to the Singaporean experience. There are a number of online lenders that offer small loans to businesses. The amount of money that can be borrowed is typically quite small, but it can be enough to cover the cost of an unexpected expense or take advantage of a business opportunity.
The application process is usually quick and easy, and funds can be deposited into your account within a few days.
Angel Investors or Venture Capitalists
Selling equity in the business to angel investors or venture capitalists is another possibility for small online businesses. However, this is usually only an option for businesses that are already doing well and have a solid track record of growth.
The upside is that you will have access to capital that you might not be able to raise otherwise. The downside is that you will give up a portion of ownership in your business.
Personal Loans
Personal loans from friends and family are another option for small online businesses. This is usually a last resort because it can be difficult to ask people you know for money. It's also important to remember that personal loans need to be repaid, so make sure you have a solid plan for how you will do that before you take out the loan.
Choose Your Funding Carefully
While there are several options for small online businesses to find funding, it's important to choose the right one for your needs. Consider how much money you need, how quickly you need it, and what the repayment terms will be before you apply for any loans or other forms of financing. With careful consideration, you can make the most of whatever is available to grow your business.