A ball and a court—these are the only two things you need to play basketball. But over the years, technology has drastically improved the dynamics of the sport. The continuous development in sports science also shapes the sport's future in college basketball and professional leagues like the NBA.
Wearable tech
Hiring a digital video production company to cover games and provide clips for review still helps athletes see their performance and sharpen their skills. But teams now do more than that usual routine. Athletes wear different wearable tech, from jump and heart monitors to shot trackers and motion sensors. The NBA might have banned these sensors during games, but players wear them in practice.
Data from these sensors provide coaches valuable insights into a player's jump acceleration, hang time, and shooting form. They can then determine the best strategies in training players, utilizing different lineups, and preventing injuries.
Basketball footwear
If there's one wearable tech that you can see players sporting while on the court of an official NBA game, it's their shoes. Nike, Adidas, and other shoe brands continue to innovate to offer the best footwear for basketball athletes.
For instance, Nike Giannis, initially designed for Milwaukee Bucks' Power Forward Giannis Antetokounmpo, features extra-responsive cushioning and forefoot lockdown for power, speed, and quick footwork. On the other hand, Harden Vol. 2 from Adidas is designed with Houston Rockets' James Harden in mind. This Adidas pair comes with lightweight support and a Boost midsole that gives players like Harden the stability and control they need for quick crossovers and step-back dribbles.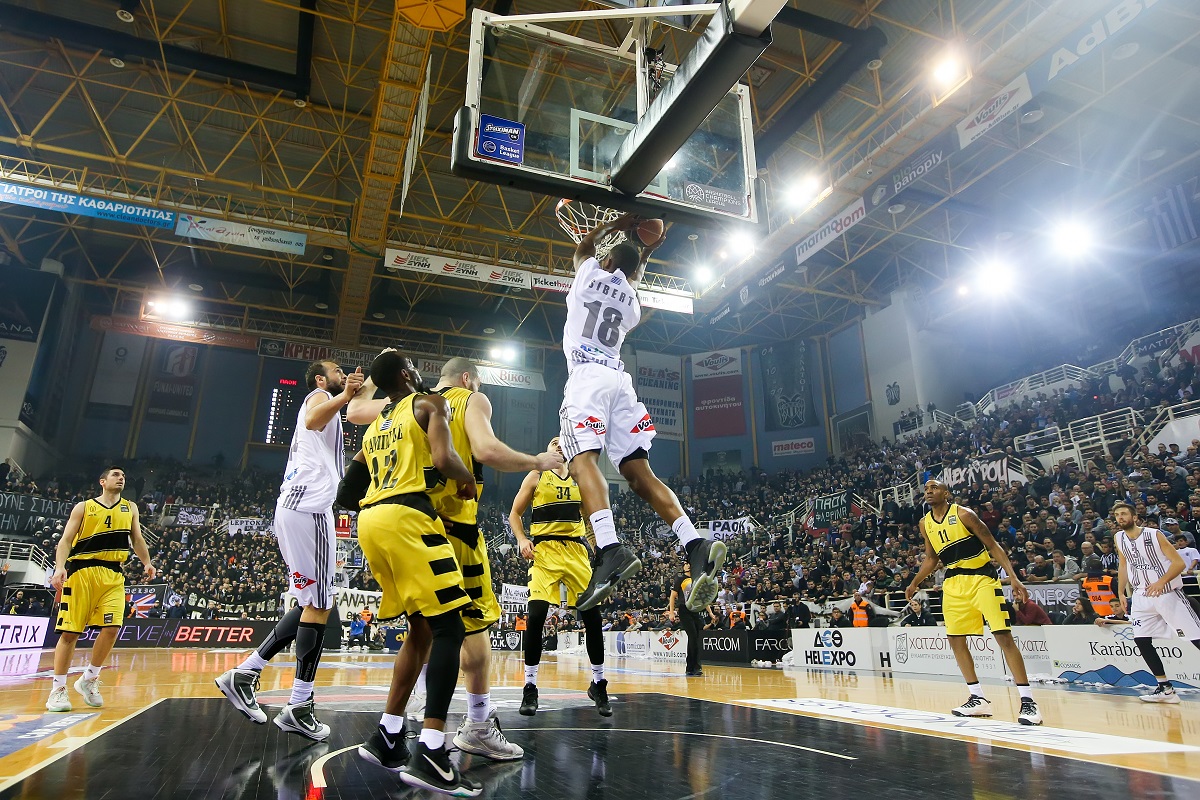 SportVU cameras
With the addition of SportVU cameras to every NBA arena, teams and fans can now see more than a player's box score stats such as points, rebounds, steals, blocks, assists, and field-goal percentage. We can now how those points are scored or how many points two players generated with their assists.
Data from SportVU cameras shape the many decisions of coaches and team managers. During a game, they can quickly decide whether to bench a player or stick to their starters for the rest of the quarter. In trades, team managers can negotiate better with more information at hand. In playoffs, coaches can turn to data and stats to better rotate their players and get their high-performers ready for consecutive games.
Tablets and other mobile devices
The whiteboard and dry-erase marker had a good run. It's now time for tablets and other mobile devices to offer coaches infinite possibilities in plays and different in-game strategies. Coaches and players can also use tablets to view video replays or stats from a previous game while on the bench. With these devices, it is now easier and faster for teams to get access to anything visual that can help them win a game.
From stats to sensors and sneakers, technology has improved the sports of basketball. Admittedly, it makes the game more exciting to play and watch as any team that can utilize sports science and tech to its full potential raises the bar—one game at a time.