Americans move a lot, it's part of their lives, and it's something that most people grew accustomed to. It's estimated that Americans move at least eleven times in their life, making it one of the highest rates of moving in the world. It's also the main reason moving companies are essential in the country.
Moving services are estimated to be worth $19 billion this year. It's expected to grow with a healthy compound annual growth rate of 1.8%. There's a lot of room in this market, and starting a moving company is relatively easy. However, you'll need these essential things if you want to succeed.
Robust Transportation and Equipment
The very first thing you'll need is a robust transportation system and the right equipment. This is the bread and butter of every moving company. You need a truck that's big enough to transport your customer's belongings in one go. You'll also need at least one cargo aluminum trailer for big moves. It should also be tough and durable enough to withstand long drives and bumpy roads.
You'll also need other equipment like moving blankets, dollies, straps, etc. These will help you secure the items inside the truck so they won't move around and get damaged during transit.
If you're looking for some good trucks, you can never go wrong with a Chevrolet Silverado or a Ford F-150. These two pick-ups can haul all sorts of items and equipment with them. It can also haul any cargo trailers you might have for your move. They are cheap, and you can also use them for your family.
Adequate Storage Space
The next thing you'll need is adequate storage space. It's important because it allows you to take on more projects and store items for your customers if required. It's also a great way to generate more income by renting out storage space to your clients.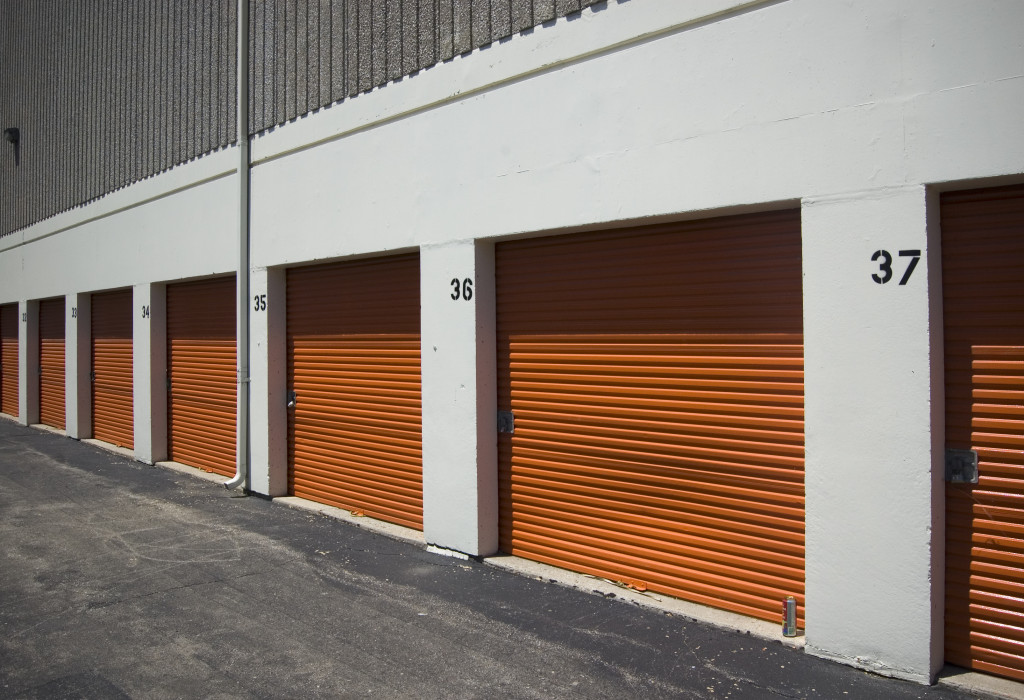 Having a large warehouse is ideal, but it's not always necessary. You can get by with smaller space as long as you're efficient with how you use it. The key is having enough space to store things safely and securely while still moving around quickly. Also, always keep an eye out for crime rates. Finally, since you might be storing some of your client's belongings with you, you don't want your storage to be located in an unsafe area.
The Ideal Location
The next thing you'll need is the ideal location. This is important because it will determine how much business you can generate. It's best to be located near residential areas or in a city with a lot of traffic. This way, you'll be able to get more customers and have a consistent flow of business.
It's also essential to have an excellent location to attract the correct employees. You want people who are reliable and hardworking. A bad location can deter the wrong type of people from applying to work for you.
A Good Reputation
You'll need a good reputation next for your moving company. It's essential because it will help you attract more customers. In addition, people are more likely to use a service that has a good reputation than one that doesn't.
There are a few ways to build up a good reputation. The first is by providing excellent customer service. This means being punctual, polite, and doing a great job. Another way to build up your reputation is by getting involved in your community. This can be done by volunteering or donating to local charities.
Having a good reputation will push clients to seek you out. Consider it one of the best forms of word-of-mouth marketing.
The Right Employees
You can start your moving company by yourself and certainly grow your company by yourself. However, at some point, you will need to hire employees. It's essential because it will allow you to scale your business and take on more projects.
When hiring employees, it's essential to find reliable and hardworking people. However, you also want to find people who fit well into your company culture. The last thing you want is to hire someone who doesn't mesh well with your team.
If you want to hire the right employees, do a background check on them. Additionally, always hold a face-to-face interview before making any decisions. Finally, if you're struggling, don't be afraid to use third-party recruitment services to help you out.
The Bottomline
Starting a moving company might be pretty straightforward. However, your competitors can quickly overtake you if you're not prepared. So be sure to have these five essentials when starting your moving company to be successful.