Many small businesses primarily use social media platforms in their marketing strategies. With the booming usage of social media these past few years, it's easy to understand why they would want to focus on social media and leave behind fairly old trends.
But sometimes, the old tricks still work. One of them is email marketing. Even in the new decade, email marketing is still a solid strategy that businesses need to use to drive themselves forward.
Email Marketing Works
Looking at the numbers, email marketing is part of the big leagues of marketing. Even with social media's presence, email still delivers the highest return on investment. In 2015, one report revealed that for every dollar spent, there's an average of $38 ROI.
Email marketing is a great way to nurture leads and convert them. If done right, it can also bring back inactive leads.
And you can include many types of content in an email, such as photos, videos, and GIFs. This variety helps in grabbing the attention of your leads and keeping them interested in your brand and what you have to offer.
But these results aren't possible if an email marketing campaign is not rolled out properly. Here are some strategies you can use to create an effective email marketing campaign.
Personalize Email Contents
Personalization is crucial in email marketing. The common strategy to personalize an email is by including the name of the recipient. But this is already predictable and not enough to attract leads.
Email personalization must go beyond one's name. You need to collect relevant data from your subscribers and use that to tailor the contents of the email to them. For instance, you can use segmentation. Assign users to their respective segments, whether it's age, location, interest, and so on. Then, you send personalized emails for each segment. These emails may be slightly different in terms of email subject, links included, and so on.
Relevant Content
Aside from personalization, your email must consist of content that your leads will find valuable. Otherwise, they'll hit unsubscribe.
If you're advertising products, make sure that you include links to them in the email. You can also use specific landing pages when you're promoting certain products or services. For example, let's say that a company offers wedding video coverage services. And they're advertising packages in their email. It needs to include a link to a landing page that aligns with the content of the email. For example, the landing page will include a form to collect important details, a portfolio, and contact information.
Include Valuable Content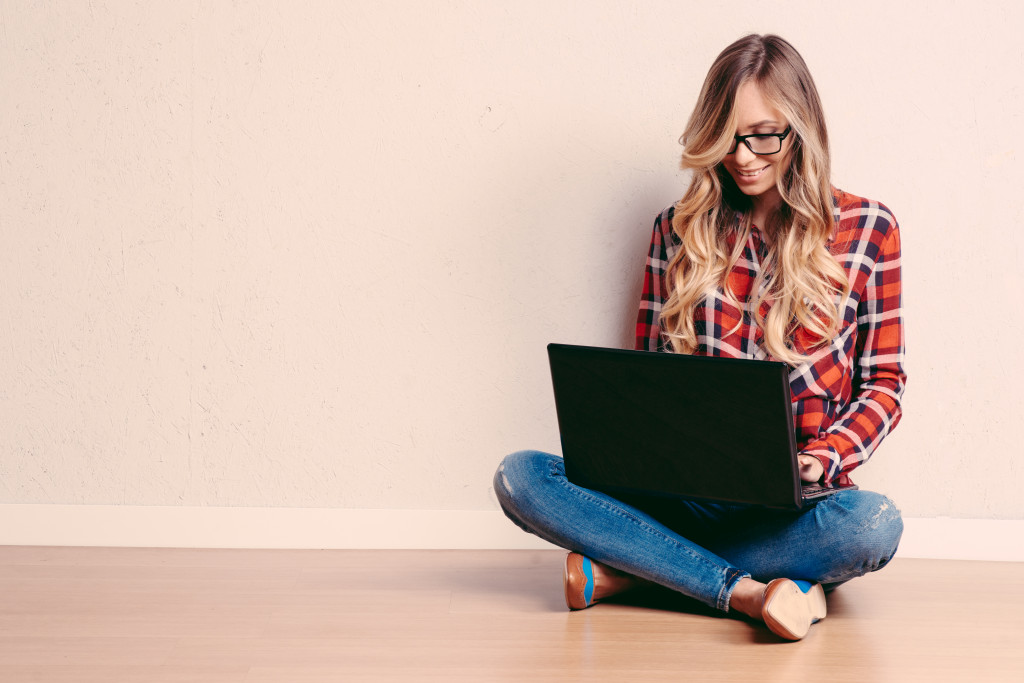 People love freebies. And if they subscribe to your mailing list, they are probably expecting to gain something out of it, instead of just staying up to date about your products or services.
Offering free valuable content to your email subscribers will increase your chances of converting these leads. This free content may be an e-book with a step-by-step guide to a process that your leads are interested in. It can also be a "teaser" of the products you have. For example, a small business that sells planner stickers may offer free printables for leads to get to know their business better and convert into customers.
Optimize for Mobile Usage
Internet users don't open their email using only their computer or laptop. Most of them use smartphones instead. For instance, there were 900 million Gmail users in 2015. And at the time, 75% of them were on mobile. Others might use two devices consequently. They might open an email using a smartphone and then finish using their computer. As such, you need to make sure that your emails look good on both smartphones and computers.
Mobile optimization is very important. Some strategies to make an email mobile-friendly include the following:
Use a single column only as two or more columns don't translate well on mobile
Limit the email's width to 600 pixels
Ensure the fonts are readable, not too big and not too small
Optimize images
This is not an exhaustive list, but it's a good reference to get started in optimizing your emails for your marketing campaigns.
Automate Emails
Automation is a wonderful gift of technology that businesses need to take advantage of due to its various benefits. The most obvious one is that automation frees time that can be used to do other tasks instead. Automation will also ensure that you don't forget to send emails to your leads regularly.
Email marketing is not dead, despite what other people say. It's still an effective way for businesses to market themselves and convert leads. That is, as long as the email marketing campaign is properly executed.