Gaining a competitive edge in the market has never been easy, especially for small businesses and emerging brands. Unlike well-established companies, they need to work double-time to ensure they can keep up with the competition. Aside from this, they also need to accept the challenge of convincing people to trust their products and services. To do this, they need to discover new tactics that will help make their brand stand out. If you also have this dilemma, it's time to change your focus and start making necessary changes to succeed in running your business.
Why Adapting to Trends is Essential in Business
Aside from staying competitive, you need to find ways to ensure that people will notice your brand. If potential clients don't even have an idea about your brand, your business is bound to fail. To avoid this, you need to ensure that your products and services appeal to your target audience. Thus, it would help if you implemented strategies that will impress modern consumers.
Keep in mind that customers nowadays are more careful about picking brands to support. This means they don't usually patronize products and services just because they look or feel impressive. You need to provide them enough reasons to consider trying out your brand. To achieve this, you need to implement modern tactics that allow your brand to get the visibility and popularity it deserves. Remember, your competitors are constantly looking for better ways to attract and retain customers. Thus, if you want to keep up with other brands, you also need to step up your game by embracing innovation and adapting trends.
Modern Tools and Tactics that Help Enhance Business Strategies
You can choose from tons of options when deciding what tools and tactics to use for your business. It may be tempting to pick the latest technologies. However, you need to stay practical and ensure you are making the right choices. To help you decide, consider the following options first:
Search engine optimization—This tactic may not be part of the most recent tactics for marketing. However, SEO tactics keep evolving, so you need to stay updated with the best strategies in using this marketing method. This will help earn online visibility for your brand.
Cloud computing services—Gone are the days when you need to constantly feel scared of losing important data because of damaged documents and other tangible resources. With cloud computing, you can migrate important data, systems, and other important resources on the internet. You can take advantage of the convenience and added security of this tool for your business. If you are struggling to adapt this method, consider getting cloud migration consulting services first.
Task automation tools—Help your employees accomplish daily tasks fast. Provide them with task automation tools such as email marketing tools, chat robots for improved customer service. You can also look for automation tools for inventory systems, accounting, payroll, and other complicated tasks. This helps improve productivity and efficiency in the workplace.
Programmatic advertising—Instead of wasting too much time trying to purchase ads, you can use programmatic advertising techniques. Your team no longer need to spend a lot of time and effort in looking for the best ads to buy to promote your brand. With this tool, you can send ad requests to publishers.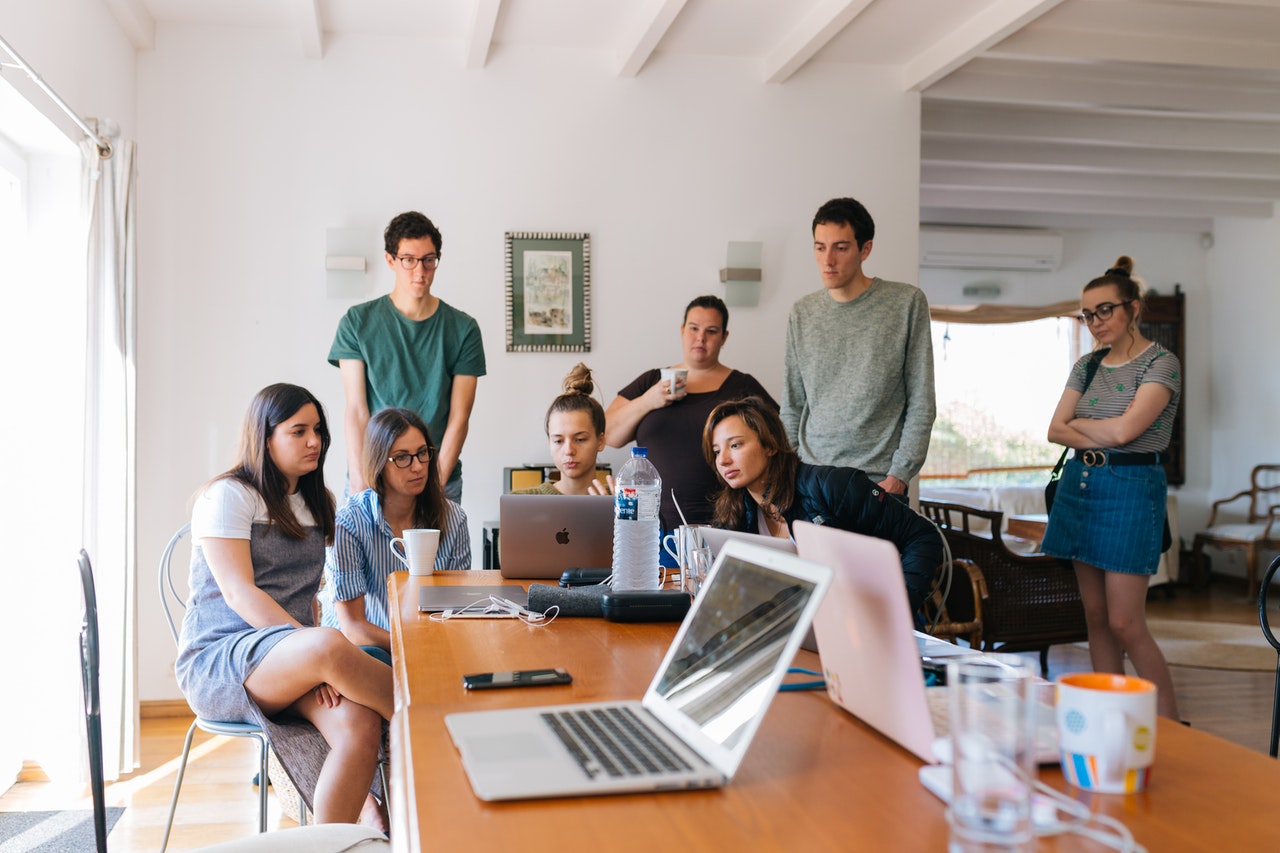 Modernizing your business doesn't mean that you need to keep investing in the newest technologies for businesses. This means that you need to implement strategies that appeal to the market. You need to develop products and services that will provide value to modern consumers. Aside from this, you need to come up with clever tactics that help create a huge and positive impact for your brand. Following traditional methods may still help improve brand visibility. However, if you want to impress consumers, you need to ensure that you implement strategies that actually work for your company.
Take some time to study the different tools and various strategies that technology offers to businesses. Ensure that you know how to make the right choices so that you invest in the right tools. Don't randomly pick resources simply because they work on your competitors. Remember, what works for other companies may not work for yours. Thus, you must stay cautious and aware of the pros and cons of investing in modern tools. Ensure that you pick the right ones that will boost your business and achieve success. This way, you can make the right changes that eventually lead to business growth and improvement.