Over the past few decades, the internet has revolutionized shopping. According to figures from Pew Research Center, only 22% of adults have said that they bought something online in 2000. By 2016, 76% of Americans are bona fide online shoppers. Another testament to the internet's effect on retail is the success of Amazon. It's the world's most valuable brand, beating Google and Apple.
The effects of technology isn't limited to online retailers. It's also changed the way how in-store shopping works.
Here are four different ways how brick and mortar stores are using tech:
Self-checkout
It can be a frustrating experience. Maybe the Trimble barcode scanner needs repairs. Or perhaps there's no PLU code on the produce. The system may not be perfect but there's a reason why more and more countries are using it. It has several advantages.
During the pandemic, its most important benefit is the lack of contact. Take South Korea, for example. The country's grocery and convenience stores saw a change in their consumers' demands. To improve safety and reduce costs, they introduced more self-checkout counters. One chain even said that they almost doubled the number of their self-checkouts since the pandemic began.
Another benefit is the speed. Customers typically choose the cashier lines before the self-checkout. The lines tend to pile up in the cashier counters, leaving the self-checkout queue empty. It's a great alternative for people in the hurry. In fact, a survey found that 39% of customers like how self-checkout transactions are faster than cashier-assisted counters.
Order Pickup
Nowadays, most, if not all, department stores offer pickup options. It works like a hybrid online and in-store shopping system. You pick out your items from the shop website and pay for them online. Then, you pick up your order from the nearest store. The obvious downside is the fact that you still have to travel to get your purchase. But for a lot of people, this option can be the answer to their problems.
By selecting and buying your items in advance, you can save a lot of time. You don't have to go through different aisles to find what you're looking for. You also don't have to wait in long lines just to pay for your order. All you need to do is to head to the pick-up area and you're done with your shopping trip. Unlike online shopping, you don't have to count the days until your items are delivered. A lot of stores process orders fast. Usually, you can order online and get your items within the same day. This option also offers some form of security. Since you're the one taking care of the items, you don't have to worry that they have been damaged during delivery.
Contactless Payments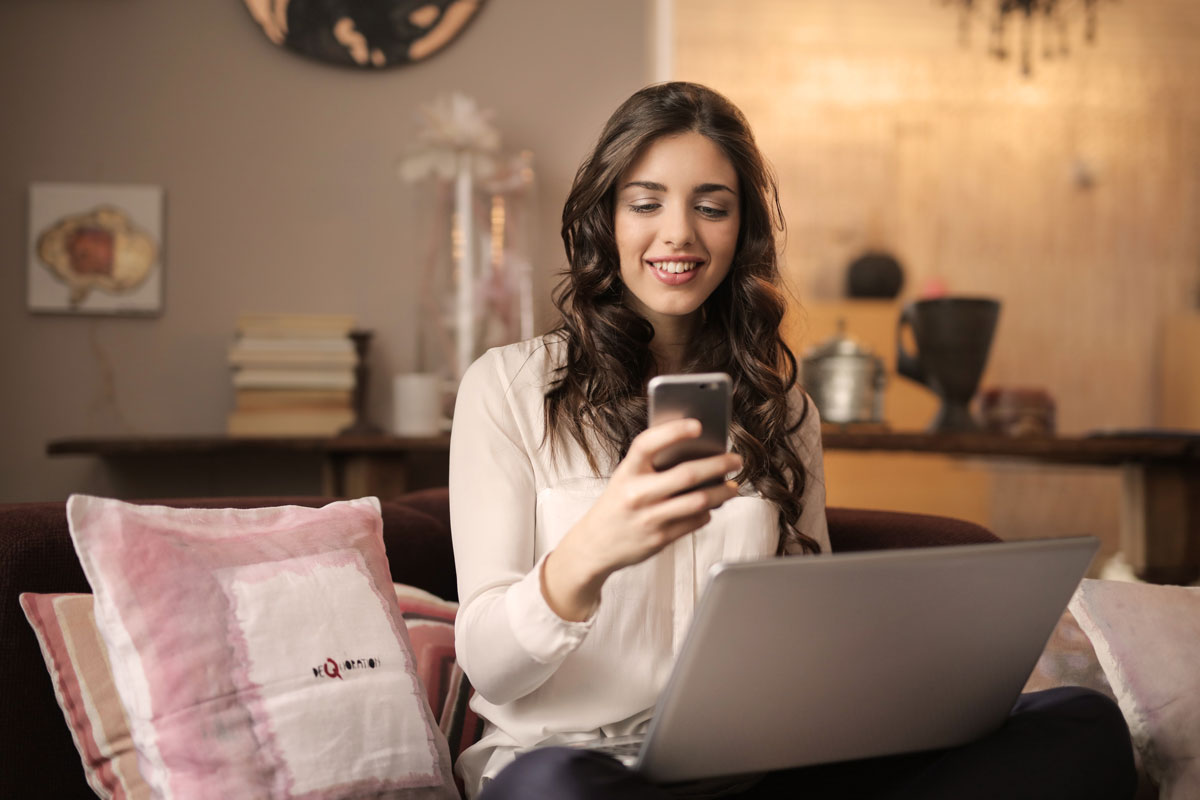 The concept of a cashless society has been around for a while. Across the world, it's probably the most prevalent in Sweden. A 2018 survey found that only 13% of Swedish people have used cash for a recent purchase. Some shops have even stopped accepting cash as a form of payment. Although other countries have yet to follow Sweden's footsteps, there is a form of cashless payment that's gaining worldwide popularity.
Over the past few years, contactless payments have gained relevance. Thanks to RFID and NFC technology, all you need is your phone or watch to shop. As long as the store offers the option, you can tap to pay for anything from Brazil to Vietnam. It's not just an impressive invention. It can also make shopping more efficient. You don't have to take your wallet with you and worry about dropping your money. You just need your smartphone and you're good to go.
Digital Price Tags
In a partnership with Microsoft, Kroger has introduced shelves with digital screens. These screens display price tags, ingredient information, and even coupons. It has benefits for both the customers and the business.
It allows businesses to instantly update the pricing and sales. For consumers, it makes shopping more efficient. Whenever you pass an item that's included in your grocery list, the screen on the shelf changes displays to notify you. You can even input your dietary restrictions so it would highlight which products are right for you.
Technology has changed how the world works. You can practically do anything remotely. All you need is a smart device and an internet connection. In retail, it has made online shopping possible and in-store shopping more efficient. As long as you're willing to understand the processes, you can save yourself a lot of time and effort.