If you're an entrepreneur looking to start a business in the United States, then there are many things you should consider before making your decision. For one, you'll need to consider the unique challenges and obstacles that non-citizens face when starting a small business. This includes navigating complex legal and financial systems and building a network of support among fellow business owners.
Fortunately, there are many resources available to help you overcome these challenges. The Small Business Administration (SBA) is an excellent place to start, as they offer a range of services specifically designed for small business owners. Many organizations and associations cater to immigrant entrepreneurs, such as the New American Economy (NAE) and the National Immigration Forum (NIF).
So if you're thinking of starting a business in the United States, be sure to do your research and reach out to these organizations for help. The challenges may be daunting, but you can make your dream of owning a small business a reality with the right tools and support. Here are some challenges you might face as a non-citizen small business owner:
Challenge #1 Getting approval from the government
One of the biggest challenges you'll face is getting approval from the government to start your business. This process can be long and complicated, and it's essential to make sure you have all the required paperwork in order. If your business involves selling products or services, you'll need to get a license from the state in which you plan to operate.
Furthermore, you'll need to register your business with the IRS and obtain an Employer Identification Number (EIN). This number is used to identify your company on tax documents, and you'll need it to open a business bank account and file taxes.
Challenge #2 Dealing with paperwork and red tape
In addition to getting approval from the government, you'll also have to deal with a lot of paperwork and red tape. This can be frustrating and time-consuming, and it can be challenging to keep track of all the different regulations that apply to your business.
However, it's important to remember that all this paperwork is necessary to protect you and your customers. So make sure you familiarize yourself with the regulations and always comply with them. Soon enough, the paperwork will become second nature to you.
Challenge #3 Securing immigration status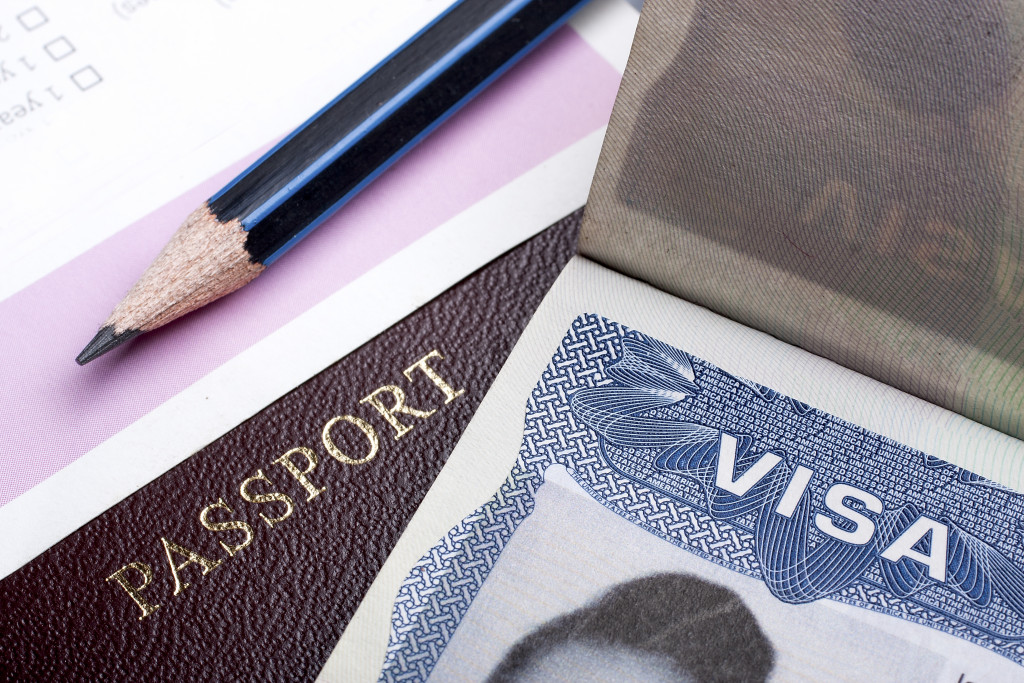 Another challenge you may encounter while establishing a business is securing immigration status. If you don't have a valid visa, you may not be able to work in the United States or travel in and out of the country. This can be a significant obstacle for small business owners who need to travel frequently for work.
But if you do have a valid visa, many programs can help you secure temporary residence in the United States. These programs are designed to help entrepreneurs who want to start a business.
Challenge #4 Facing arrest and detention
If you're arrested and detained by officials, you may have to undergo the immigration bond hearing process. This is a process where the government determines whether you should be deported from the country. If you're found guilty, you may be deported, and your business will be forced to close.
However, if you have suitable legal representation, there's a good chance you can win your case. So make sure you have a qualified immigration lawyer on your side. And if you're not sure where to find one, your local chamber of commerce can probably help you out.
Challenge #5 Limited access to capital
Finally, non-citizens often have limited access to capital, making it difficult to start and grow a small business. This can be a significant obstacle for entrepreneurs starting since they often need money to cover overhead costs and expand their business.
But there are many ways to get around this obstacle. You can try to get a loan from a bank or an angel investor, or you can try to raise money through crowdfunding. Many government programs offer financial assistance to small businesses. So don't give up if you find it challenging to get financing at first because there are plenty of options available to you.
So, these are some challenges you'll face when starting a small business as a non-citizen. But despite these challenges, there are many reasons you might want to create a small business in the United States. The American market is vast, and there are many opportunities for entrepreneurs willing to work hard.
And if you do face any problems with the government or with your immigration status, some organizations can help you. So don't let the challenges of starting a small business discourage you — just be prepared for the road ahead.